Supermodel Ashley Graham, despite being labeled a "plus-size model," has shattered glass ceilings and earned numerous accolades and glamorous projects over the years.
Now she can add another impressive title to her long list of achievements after Maxim Magazine announced this week that Graham was chosen to be the cover star for its annual "100 Sexiest Women" issue.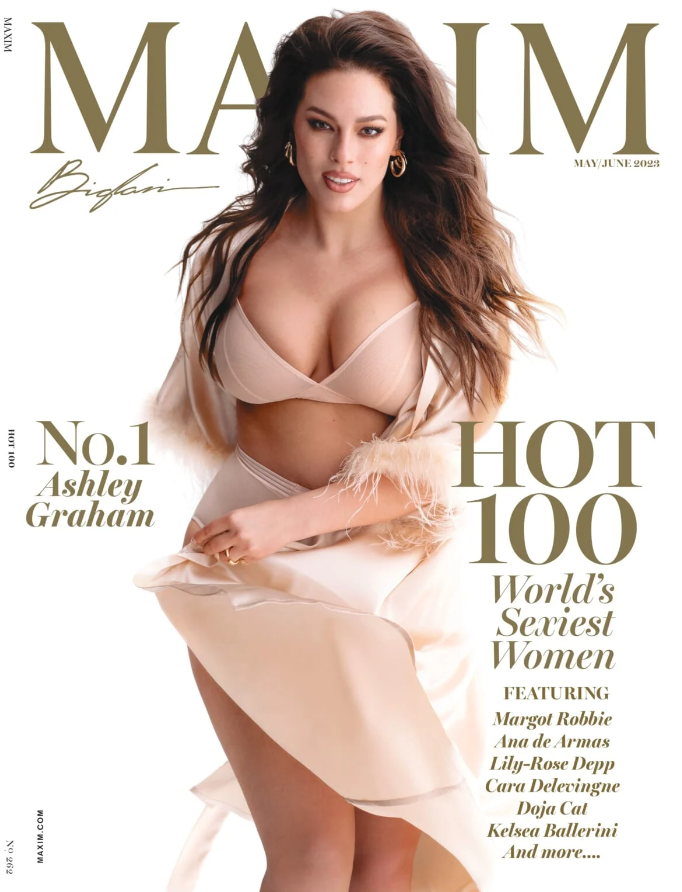 "Ashley Graham, the queen of curves, is a breath of fresh air in the fashion industry," the prestigious fashion magazine said.
"With a personality as bright as her technicolor swimsuits, she never fails to dazzle on the runway or in front of the camera. She's not just a model, she's a movement—and we're here for it."
"Our bodies are always changing"
The bodacious bombshell's confidence is contagious and inspirational, proving that beauty comes in all shapes and sizes. In a world where size zero has reigned supreme for far too long, Ashley reminds us that the secret to overcoming it all isn't just about embracing your curves, but accepting yourself just the way you are."
Graham reminds us that beauty can come in any size. "We can look at everybody's shapes and sizes, gender, ethnicity, and age as part of who they are; it doesn't have to be a negative or a positive," she declares.
"It should be something that's easily embraced, and we don't need to be having these conversations all the time. Our bodies are always changing, and they're always evolving. I've been using my own body as a tool to be able to talk about these feelings."
Push plus-size fashion closer to the mainstream
Graham (35), married and mother of three, rose to fame in the early 2000s and quickly became one of the most prominent plus-size models in the industry, particularly in a relatively small niche that doesn't see many models achieve success.
Graham has graced numerous prestigious magazine covers, starred in high-profile campaigns, and modeled for some of the most luxurious and popular brands out there.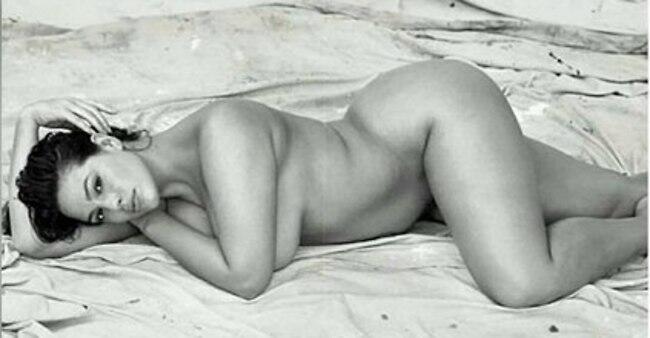 Despite the fact that the plus-size fashion industry is still relatively undervalued compared to the one catering to more slender women, Graham was definitely one of the main stars who helped "normalize" it and push it closer to the mainstream.
"A lot of responsibility"
Throughout the years, she has not hesitated to post revealing photos of herself, even those that aren't necessarily flattering, proudly displayed her curves and stretch marks, and pointed out imperfections in her body while telling her 20 million followers: "Everybody has them, even supermodels."
"It's an honor," she says of her immense popularity and her undeniable power to shape the modeling industry, "and also comes with a lot of responsibility — responsibility I don't take lightly. It reminds me that if someone like me can be part of something that's changing globally, we can all do it. In a lot of ways I look at myself as just a normal girl from Nebraska who just has a lot of drive and ambition, so why don't we change the world together?"
When asked by the magazine if modeling was something she always wanted to do from a young age, she replied that she didn't know how to answer that because she started modeling when she was 12.
"At 12 years old, do you really know who you want to be? But I would say, I don't know how else I would be able to have this platform if it weren't for modeling—so God bless you, modeling."
Besides Graham, who stars on the cover, the pages of the special issue are adorned by 99 other women from all walks of life, divided into categories. Models such as Emily Ratajkowski, Cara Delevingne, Bella Hadid, and Hailey Bieber were selected to represent the fashion world.
The acting industry was represented by the likes of Margot Robbie, Ana de Armas, Sadie Sink, Olivia Rodrigo, Joey King, Jenna Ortega, Lily Rose Depp, Samira Weaving, Zoe Saldana and Sidney Sweeney.
Musicians Beyoncé, Doja Kat, Anita, Becky G, and Halle Bailey also landed on the list. On its "ICONS & MEGASTARS" category (which for some reason did not include Beyoncé), you can find Ariana Grande, Billie Eilish, Charli XCX, Lady Gaga, Dua Lipa, Taylor Swift, Selena Gomez, Rihanna, Nicki Minaj, Zendaya and Miley Cyrus.