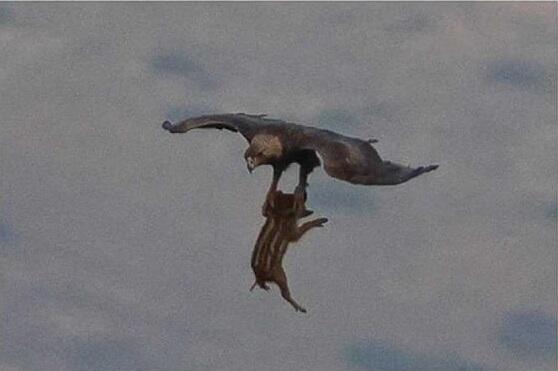 Wild boars roam free throughout the hills of the West Bank, where they eat plants and trees, fruits and insects. In general, they do not pose a threat to the wildlife around them, and have few natural predators, though they frequently can be found roaming the streets of Palestinian villages and Jewish settlements.
But this week a wild boar became prey near in the northern region of the territory when an eastern imperial eagle snatched a baby boar and flew off with it as its mother chased after them.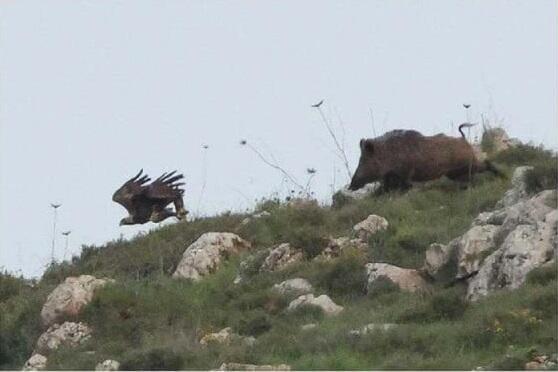 The rare moment was caught through the camera lens of Uri Saadia from the nearby settlement of Elon Moreh.
Boars, a species of wild pig found in Europe, Asia and North Africa, can grow up to two meters in length and weigh up to 100 kg, although most, particularly in Israel, are smaller.
Wild boars grabbed the spotlight in Israel in recent years for their invasion of the northern city of Haifa, after arriving in family packs from the nearby Carmel forest. They were especially visible during the COVID-19 pandemic, when they were seen roaming freely throughout the streets of the city, including
smashing through the window of an apartment in Haifa
.
Although eagles normally feed on lizards, snakes and small rodents, they are extremely competent hunters, and are able to strike fairly large prey such as small boar and goats.