Israel's most prolific year for Aliyah
The year in which the largest number of Olim immigrated to Israel was 1949, when, according to the Central Bureau of Statistics (CBS) data, the young country absorbed nearly 240,000 new immigrants.

Of the new arrivals, 121,963 came from European countries, 71,652 from Asian countries, 39,215 from Africa, 5,140 from America and Oceania. There were no records for the rest.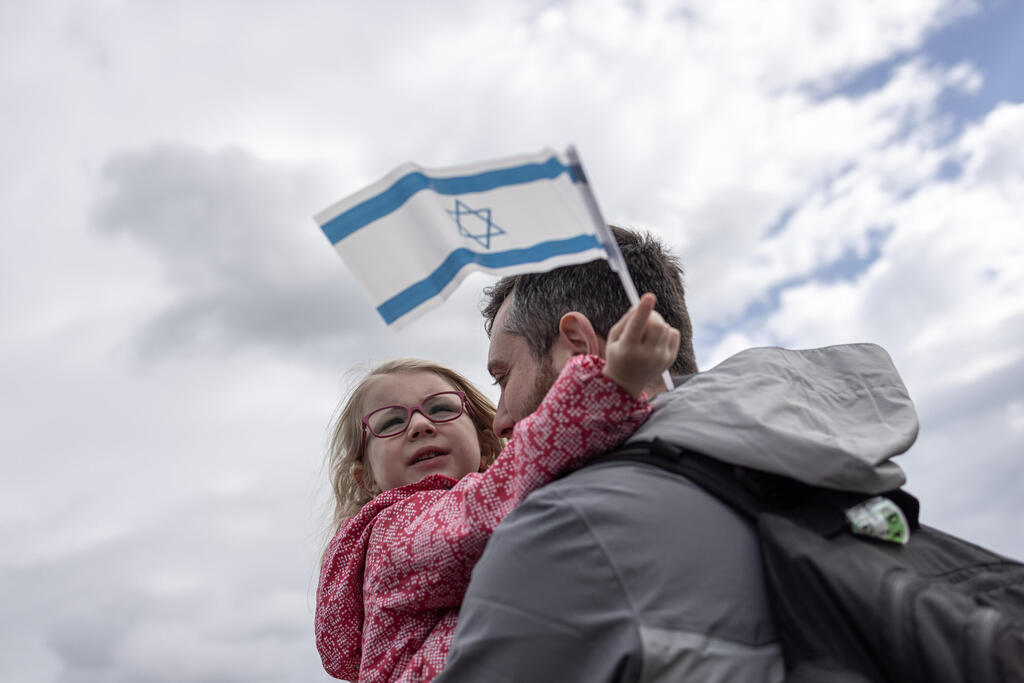 In 1951, an additional 175,279 Olim arrived in Israel, most of them from Asian countries. In 1952, the Aliyah wave stopped when only 24,610 Jews immigrated to Israel. This number was more than halved the following year - when only 11,575 new immigrants arrived in Israel - almost half of them from African countries.
Since then, the number began to rise gradually and in 1957, 72,634 new immigrants arrived in Israel - more than half of them from European countries, in part thanks to the Polish government allowing Jews to leave.
Since then, tens of thousands of new immigrants have arrived in Israel every year, with the exception of 1986 when just 9,505 new immigrants made Israel their new home.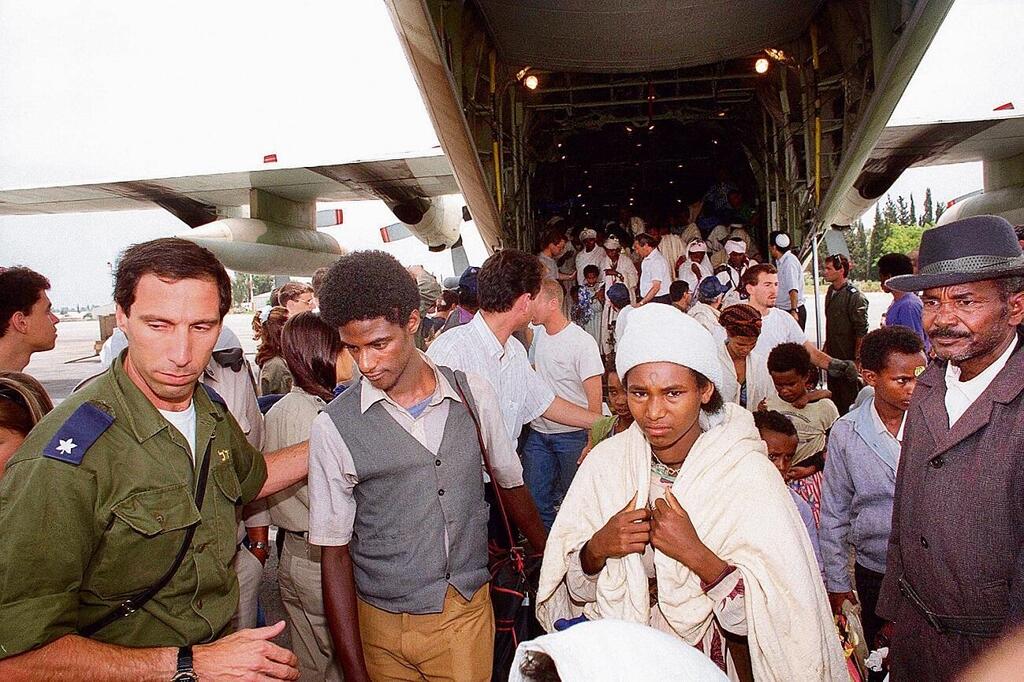 But a few years later, the Communist bloc collapsed and masses of Jews who were previously prohibited from leaving now made the journey to the Promised Land.
In 1990, nearly 200,000 new immigrants arrived in Israel, almost 190,000 of them from European countries. The following year saw some 176,000 new arrivals, 152,000 of them from European countries. Immigration numbers have plummeted since but hovered remained consistently in the five-digit range.

Israel's most common given name
Although Israel prides itself as the Jewish state, the
most common given boy's name
since its establishment until 2021 has actually been a Muslim name - Muhammad.
Data compiled by the Central Bureau of Statistics (CBS) shows that more than 115,000 Israeli citizens have carried this name in the past 75 years, completely blowing the rest of the competition out of the water.
David ranks second for boys (more than 60,000 Israelis have been called by that name since the establishment of the State of Israel) followed by the names Moshe and Yosef.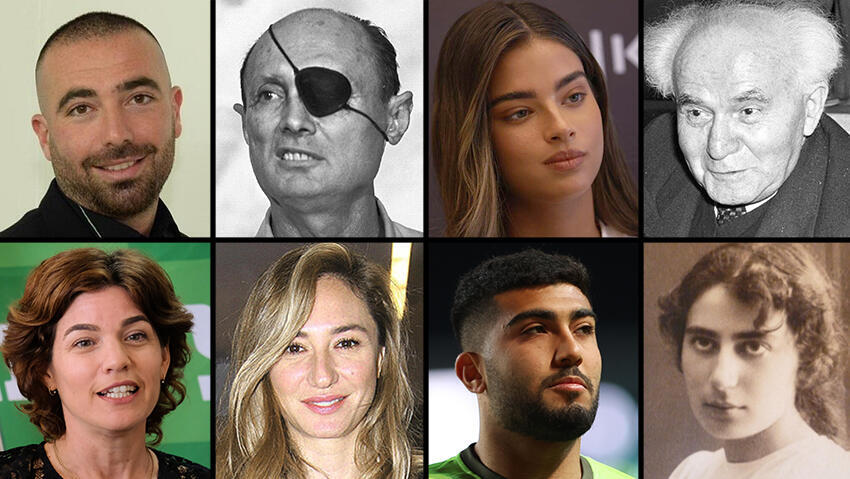 Other common boy's names are Avraham, Jacob, Isaac, Ahmad, Daniel, Ori, Noam, Itai, Haim, Israel, Shlomo, Yehuda, Shmuel, Ariel, Shimon, Yehonathan, Guy and Meir.
As for girls, the most common name is Noa (more than 47,000 Israeli girls were called by that name). Other common names also include Rachel, Yael, Sarah, Michal and Esther.
The most common name for Muslim women is Fatma, followed by Maryam, Malak and Aya. Other girl's names that ranked at the top of the list are Tamar, Shira, Hanna, Miriam, Maya, Rivka, Adi, Haya, Hila, Ruth, Talia, Ayala, Efrat and Roni.

Israel's most common surname
It should come as no surprise to anyone that the most common family name in the Jewish state is also arguably the most Jewish one — Cohen, with 180,000 individuals in Israel carrying this name, according to CBS data from 2019.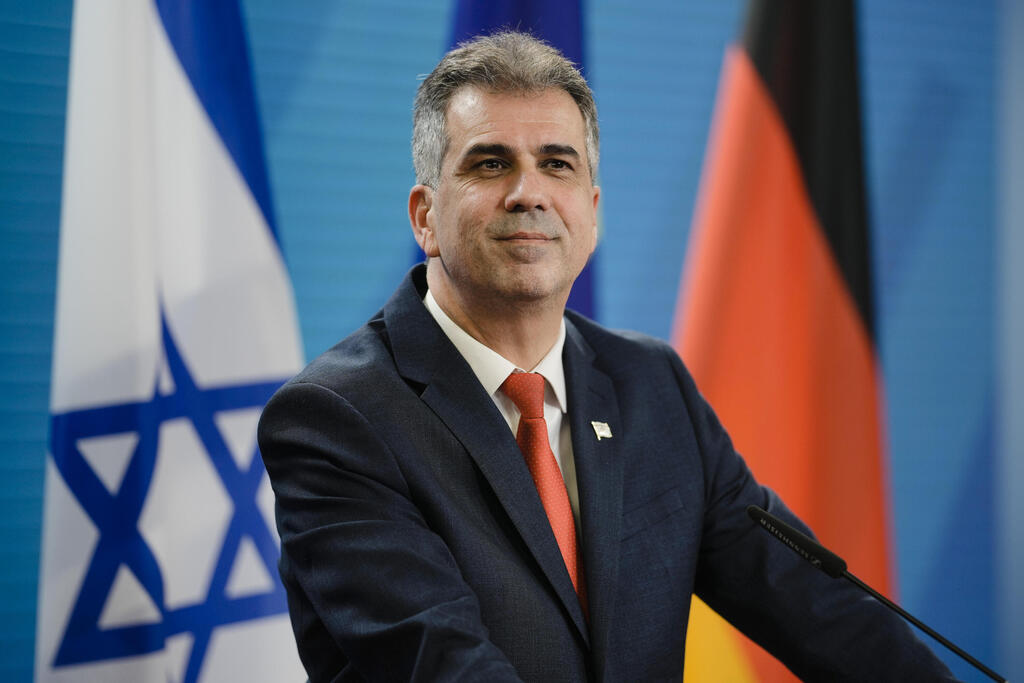 Rounding up the top three are Levi/Levy and Mizarhi, with another 100,000 and 33,000 people surnamed that, respectively,
Other common last names include Peretz, Biton, Dahan, Avraham, Agbaria and Friedman. The most common last name among Muslims is Agbaria, among Christians is Huri and among the Druze - Halabi.
Data also shows that 640 Israelis bear the name Herzog, just like Israel's incumbent president. The name Netanyahu, however, does not appear on the list.

Israel's most populated city - surprise!
As per CBS data, Jerusalem has the highest population among Israeli cities, with nearly one million residents – 979,000 to be exact.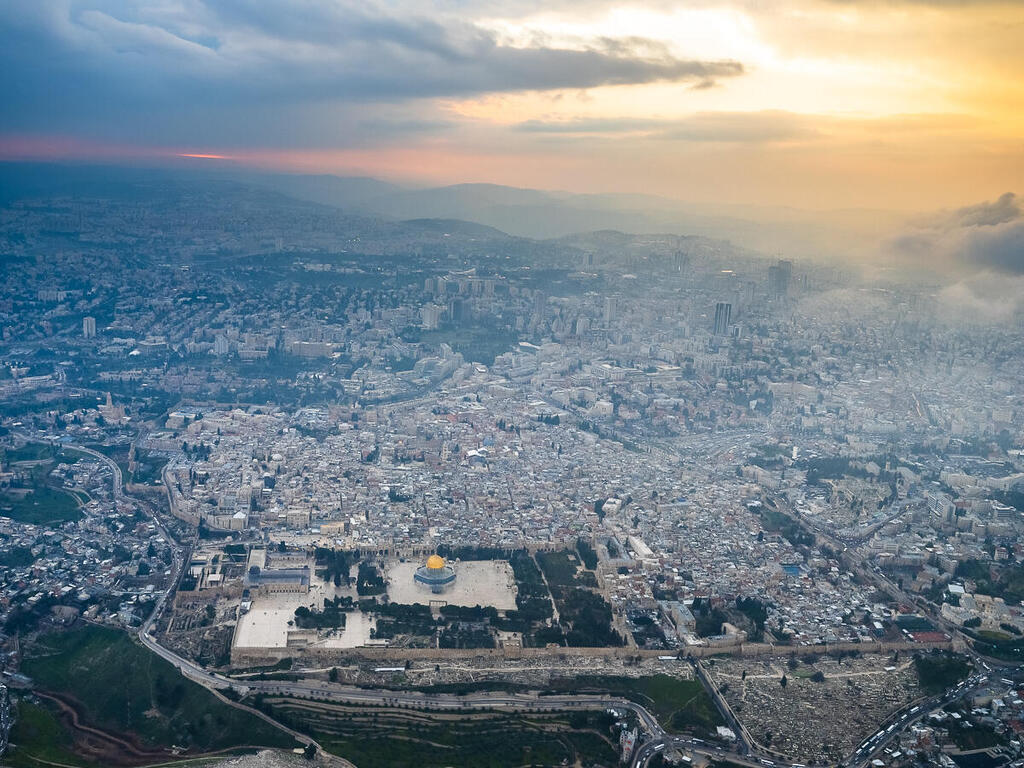 Tel Aviv is a distant second with around 474,000 inhabitants, followed by Haifa with approximately 289,000, Rishon LeZion with about 260,000, Petah Tikva with approximately 255,000, Netanya with roughly 233,000, Ashdod with about 227,000, Bnei Brak with around 217,000, and Be'er Sheva with about 214,000 residents.
According to CBS data, Bnei Brak is Israel's most densely populated city, with approximately 29,000 people per square kilometer. Givatayim ranks second, with about 18,800 inhabitants per square kilometer. Others in the top ten include Modi'in Illit, Bat Yam, El'ad, Beitar Illit, Kiryat Motzkin, Givat Shmuel, Kiryat Ono, and Tel Aviv.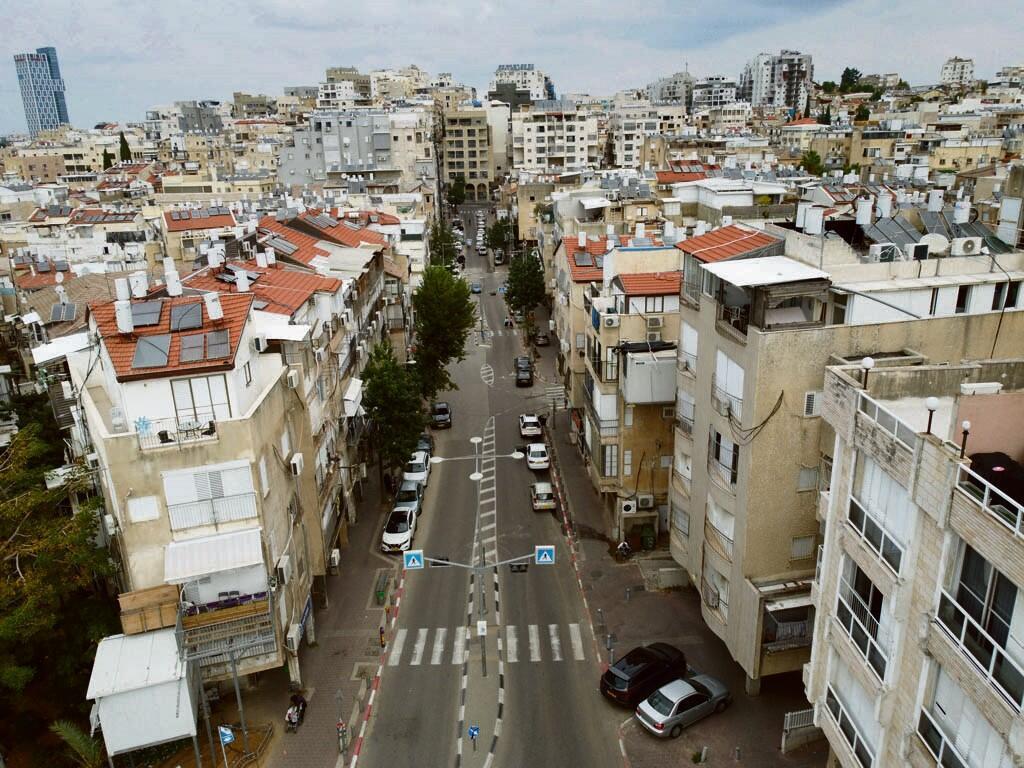 In terms of municipal jurisdiction area in acres, Dimona is the largest city, followed by Jerusalem, Be'er Sheva, Arad, Eilat, Haifa, Rishon LeZion, Tel Aviv, and Hadera. Kiryat Motzkin, Elad, Givatayim, and Givat Shmuel have the smallest jurisdiction area.
Among the cities, Modi'in-Maccabim-Re'ut, Ramat HaSharon, and Kiryat Ono rank in the ninth high socio-economic cluster. Tel-Aviv, Herzliya, Ramat Gan, Ra'anana, Kfar Saba, Nes Ziona, and Givatayim rank in the eigth cluster. On the other hand, Modi'in Illit, Rahat, and Beitar Illit received the lowest socio-economic rating in the first cluster.

What have our elected representatives been up to?
According to the Knesset's website, the oldest Knesset member in office was Shimon Peres, who served until 83 years and 315 days, which is 92 days older than David Ben-Gurion in second place. MK Rafi Eitan takes third place, having retired from office at 82 years and 93 days.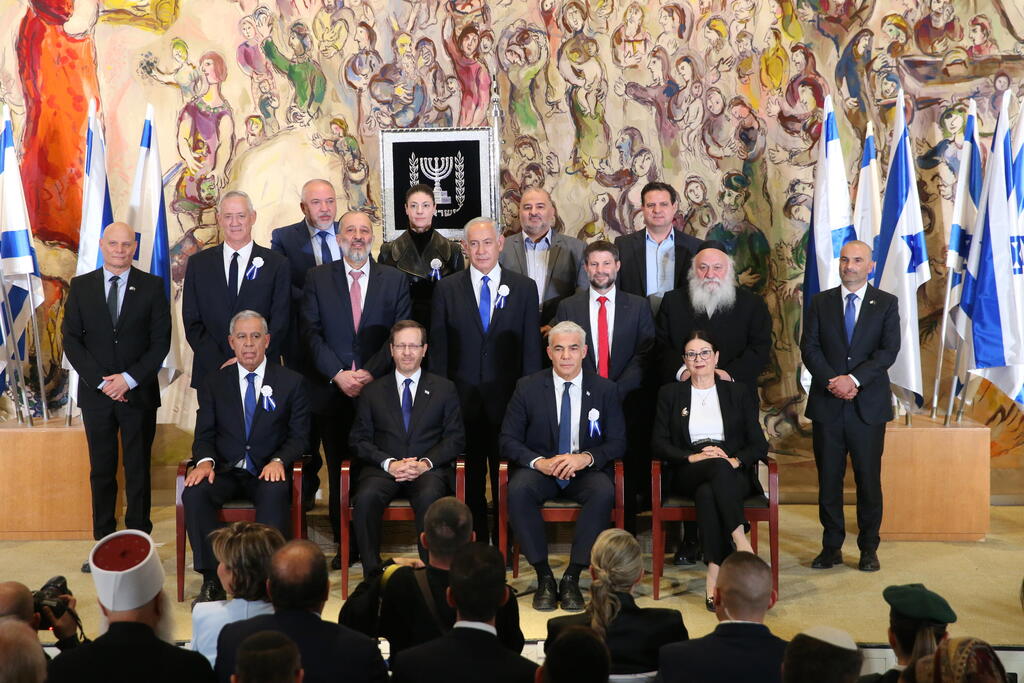 Moshe Nissim was the youngest member of the Knesset when he began serving at 24 years and 234 days. Inbal Gavriely is the youngest female lawmaker, having started her term at 27 years and 145 days.
Michael Eitan, a Knesset member and former minister for the Likud party, holds the record for the longest speech in the Knesset plenum: 10 hours and 7 minutes delivered on December 29, 1992 during a debate on the State Budget for 1993.
Shimon Peres, the longest-serving member of the Knesset, served in 14 different Knessets for a total of 47 years and 105 days. He is followed by Tawfik Toubi, who held the title of MK for 41 years and 140 days in 12 Knessets.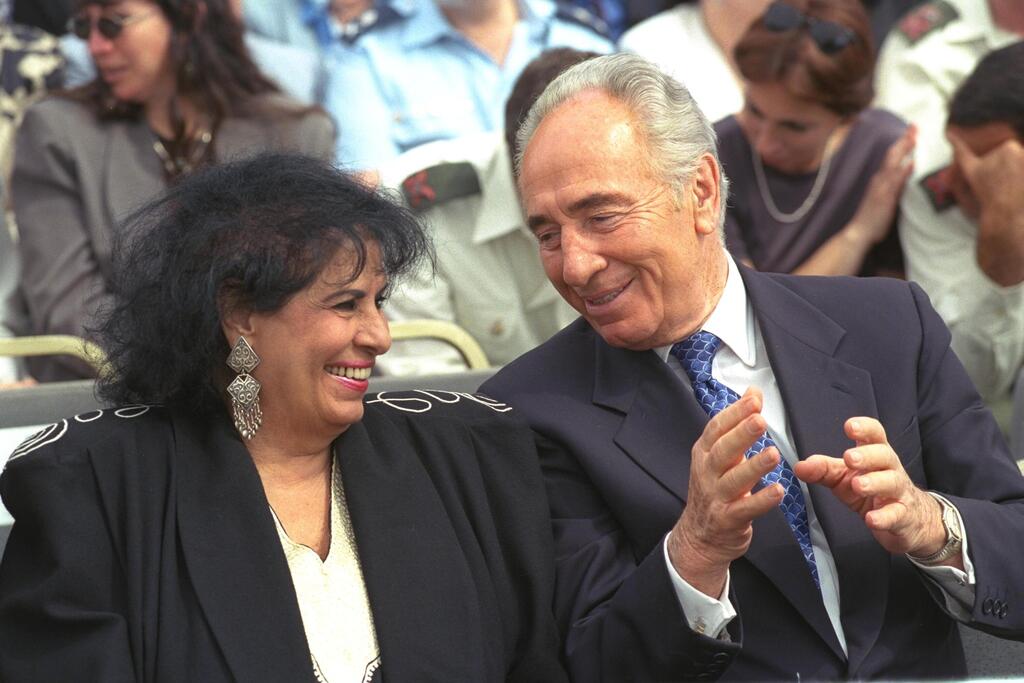 On the other hand, the shortest Knesset term belongs to Orna Angel, who served as a member of the Knesset for only seven days in 2006, two days less than Shabtai Don-Yehiya who resigned after serving for nine days in 1965.
The 20th Knesset had the highest number of laws enacted, with 625, followed by 597 in the 18th Knesset and 485 in the 13th Knesset.
These statistics, compiled by Adv. Shimon Malka of the Knesset Spokesperson's Office, also show that the 24th Knesset had the highest number of female members at 45, compared to only eight in the 7th Knesset.
First published: 19:38, 04.25.23