After flights from Israel were suspended on Monday, after a
general strike
was announced, Israelis were stranded at the airport and arrivals were also delayed.
If the strike continues until the late hours, incoming flights are expected to be canceled.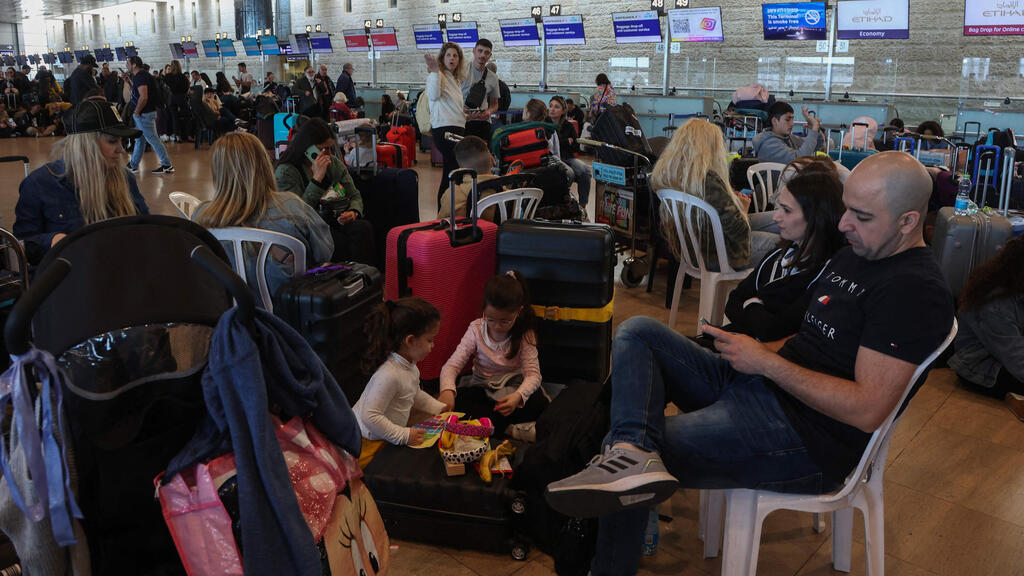 So what do those scheduled to travel need to know?
According to Israeli law, as of hour 5 of a flight delay, or if the flight is canceled passengers would have the option of canceling their travel plans and be reimbursed fully after submitting a demand, within 21 days, or change to another flight when one is available, at no extra cost.
If the flight was canceled or delayed for over eight hours, passengers will be eligible for compensation from airlines, for a period of up to four years from flight cancelation.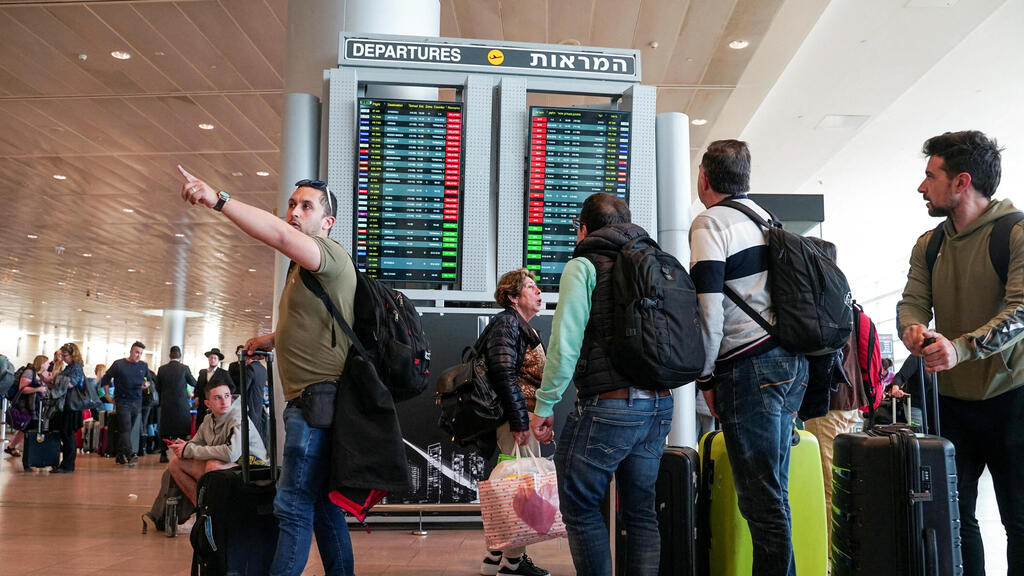 However, if the airlines can show that the flight delays or cancelations were caused by circumstances beyond their control, or a general strike, there will be no compensation.
Courts will likely rule in favor of airlines in the current strike.
Israelis stranded abroad would be advised to keep receipts for hotels, transport or any other expense so that they may submit them to airlines when reimbursement is possible.
They should also contact airlines or travel agents quickly to find alternative flights and document or record all dealings with them.
החוק הגדיר כמה סוגי הטבות שעל חברות התעופה לספק לכם ללא תשלום במקרים של עיכובי וביטול טיסות, ושהזכאות לקבלתן תלויה בזמן ההמתנה לטיסה. למשל, החל מהשעה השלישית לעיכוב הטיסה תהיו זכאים לקבל מחברת התעופה ועל חשבונה מזון, משקאות ושירותי תקשורת (הכוללים שתי שיחות טלפון והודעה באמצעות פקסימיליה או דואר אלקטרוני). החוק אף קובע כי חובה על החברה ליידע אתכם בדבר זכויותיכם.