Tens of thousands Israelis gathered Saturday for mass demonstrations in the streets of Tel Aviv against the judicial overhaul
despite compromise talks
. The protesters who have taken the streets for the 13th straight week also blocked both routes of the Ayalon Highway in the city, as Israel Police had to deploy water cannons to clear it.
19 suspects were arrested during the evening, including protesters and others who were carrying assault weapons. Prior to the dispersal of the protesters, the police used a special system, which emits noise to push them away. Near the Yehudit Bridge, an incident was recorded where a young female protester was hit by a policeman on a horse.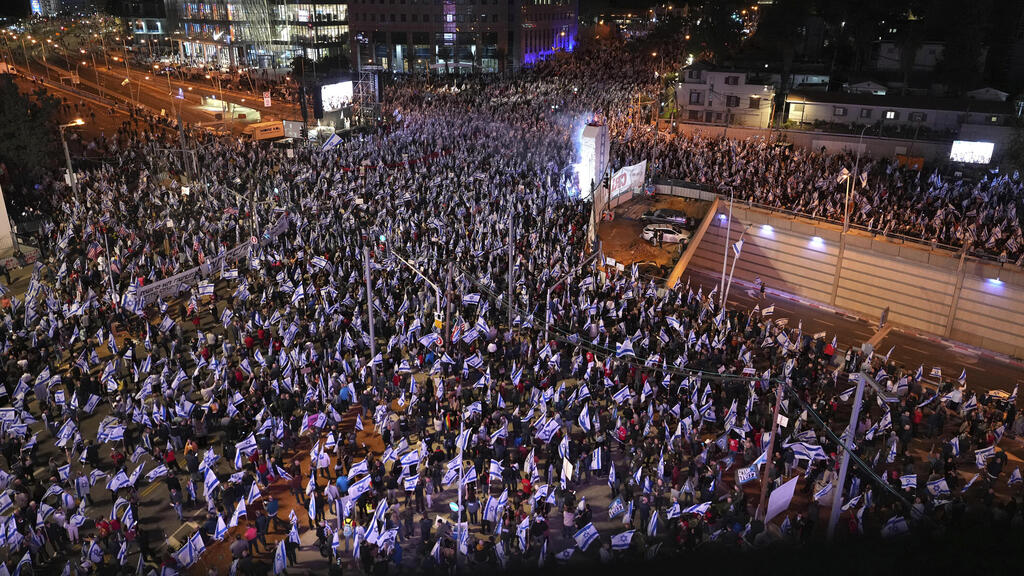 In a statement, protest organizers said that some 450,000 Israelis are protesting in 150 locations across the country, but in reality the estimates are much lower.
In addition, protest leaders have declared that they will persist in organizing demonstrations until the proposed legislation is entirely removed from consideration. This is because the agreement between the Prime Minister and National Security Minister Itamar Ben Gvir entails a resumption of the legislative process following the Passover holiday, which the protestors view as unacceptable.
Despite Netanyahu pausing the Knesset process of the judicial overhaul to allow for negotiations on a compromise, rallies against the proposed changes in the judiciary system have persisted. Last week
tens of thousands gathered ahead of 'Freedom March
' in order to show that majority of Israelis support the legislation proposed by the Netanyahu government.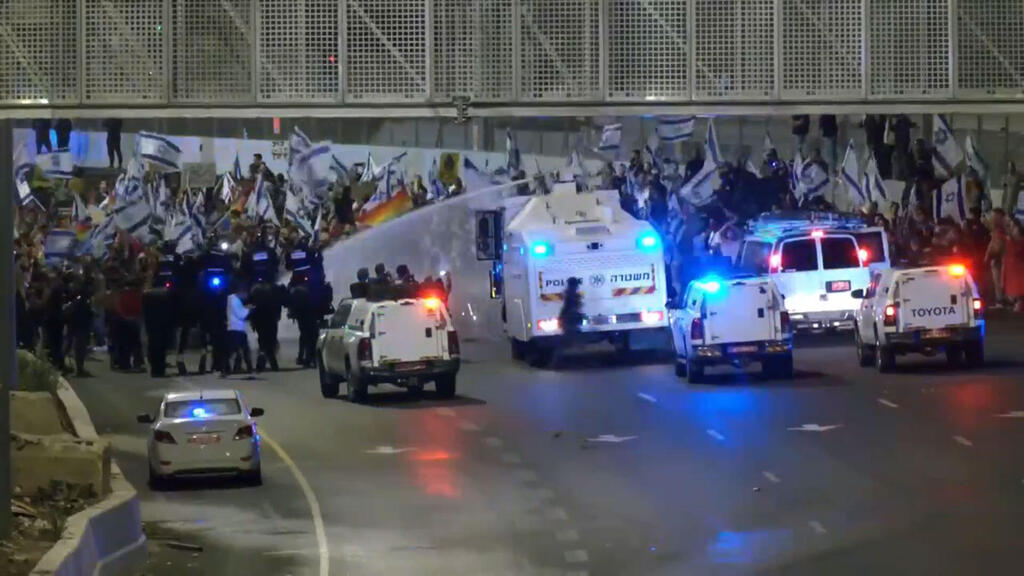 Opposition leader Yair Lapid was also seen among the attendance and tweeted: "We are on our guard. The danger has not passed."
Lapid has dispatched negotiators to engage in talks regarding a compromise reform package. However, he remains skeptical about Netanyahu's decision to suspend the legislative process, as he believes it may be a tactic to delay progress on the issue.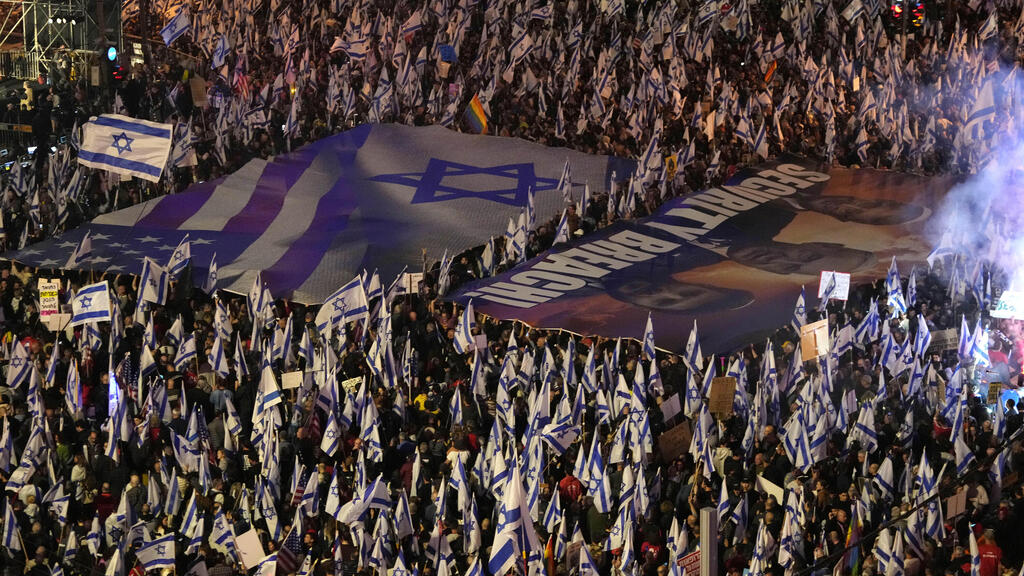 Demonstrations against the judicial reform also took place in Modiin, in front of the home of Justice Minister Yariv Levin.
Meanwhile, hundreds of pro-overhaul protestors rallied in the central city of Kfar Saba. The demonstrators called on the government to cease negotiations on a compromise reform package and continue with the legislation plans.
Amidst the protest, police say it arrested 19 individuals who were suspected of committing various offenses, such as rioting and possession of assault weapons.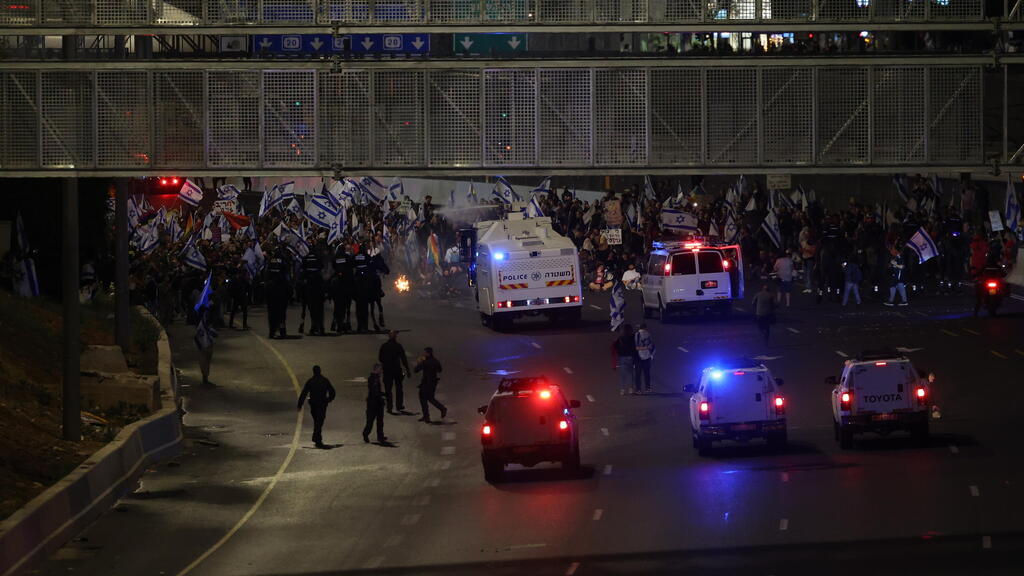 Protests come two days after tens of thousands of supporters of the government and its planned judicial overhaul gathered for what they called "a Freedom March" in Tel Aviv after calls from ministers for the right-wing public to take to the streets in response to mass demonstrations held for the past three months, by opponents of the plan.
First published: 23:17, 04.01.23