Noa Kirel's
Unicorn
, which will be representing Israel at the 2023 Eurovision Song Contest in Liverpool, drew
mixed reactions
upon
its unveiling
.
Some thought it was an acquired taste, which might not work out in a competition where first impression is everything. Others thought it was "just another pop tune". And then there were those who absolutely loved it and vowed it was a winner.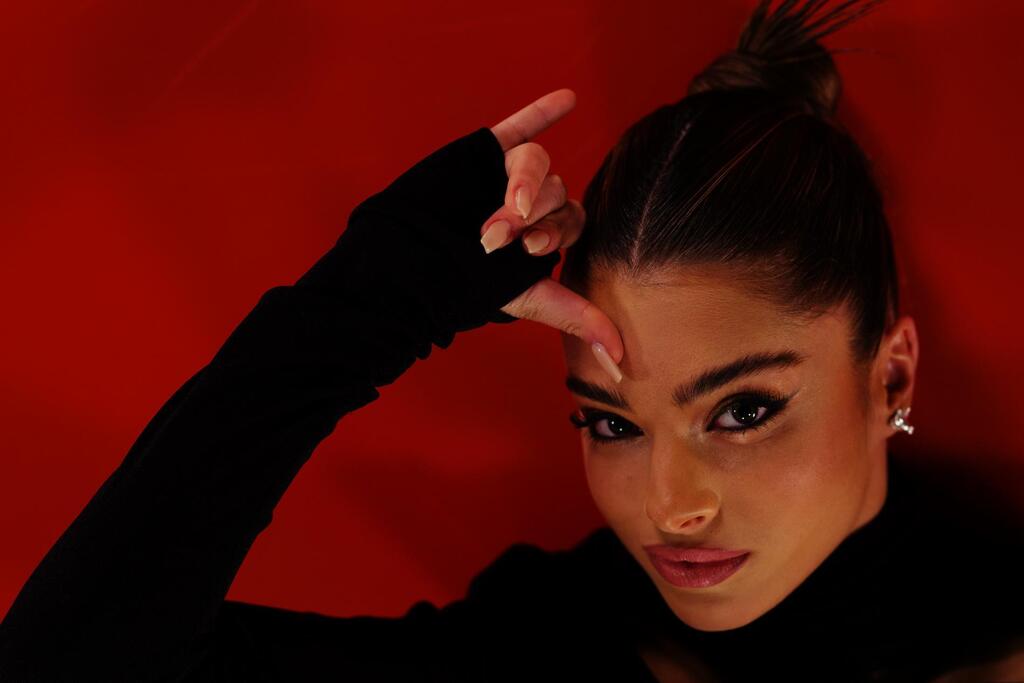 As Noa Kirel prepares to grace Europe's biggest stage, it seems that she is faced with some fierce competition this year.
With just under two months to go from Kirel's big night, Ynet gives you a rundown of some of the other songs that will be vying for the crown so you can pick your favorite yourselves.
Lorine Zineb Nora Talhaoui, professionally known as Loreen, is a competition veteran, having already won the 2012 edition with European chart-topper
Euphoria
.
Sweden traditionally does exceptionally well in this contest, having won it six times before, and with Loreen's comeback with
Tattoo
, said to be inspired by
Euphoria
and Abba's
Winner takes it all
, the smart money goes for the Nordic competition stalwart.
Finland: Käärijä - Cha Cha Cha
Finnish rapper Käärijä, born Jere Pöyhönen, will perform on May 9 along with Kirel with his entry
Cha Cha Cha
. His energetic delivery and unique style have prompted bookmakers to place him as second-favorite to clinch the top spot.
Citing German rockers Rammstein as his inspiration, his entry blends heavy metal elements with hip-hop music, a fairly unconventional combo, but also a reliable one, seeing as some of the world's premier metal bands hail from Finland.
Ukraine: Tvorchi - Heart of Steel
Ukrainian electronic music duo Tvorchi, made up of Andrii Hutsuliak and vocalist Jimoh Augustus Kehinde, were hoping to perform in front of their home fans this year after the Eastern European nation won the competition last year, but the raging war with Russia forced organizers' hands to move this year's edition to England.
Unlike last year's winning song
Stefnia
by folk-rap group Kalush Orchestra, this year's entry
Heart of Steel
is far less ethnic and folksy and much more in-tuned with contemporary pop. Still, it might be enough to get them on the exclusive list of countries that won that competition back-to-back, which includes Spain, Luxembourg, Ireland and... Israel!
Norway: Alessandra - Queen of Kings
Alessandra Watle Mele, born in Italy to an Italian father and Norwegian mother, is a 20-year-old pop singer who competed in Norway's version of The Voice, making it to the live shows stage before being eliminated, but now she's back with a vengeance.
Norway has become both European and Israeli crowd darlings, and Alessandra's entry
Queen of Kings
combines pop with elements of Nordic folk to create a truly unique, feminist tune that features such lyrics as "Cage, threw out the keys / She will be the warrior of north and southern seas".
Czech Republic: Vesna - My Sister's Crown
Speaking of girl power, the Czech Republic's contestant is the six-piece, all-woman group Vesna, and unlike most other countries who sing exclusively in English, Vesna weaves together Czech, Ukrainian and Bulgarian.
The band's founding member Patricie Fuxová stated that their song is about issues that are collective rather than personal and that it speaks of sisterhood, respect and cooperation as the antidote to the scourge of violence around the world.
The United Kingdom: Mae Muller - I Wrote a Song
Holly Mae Muller is bringing a jumpy pop-rap tune to this year's competition with a song that is all about getting over her ex. How very Taylor Swift of her.
That said, she just might have met her next bae as she openly admitted she'd love to go out with Israel's very own Noa Kirel. Noa, on her part, has suggested they will have their first date in Liverpool. We can't wait to cover that one.
While the UK is not necessarily among the most successful nations in this competition, their runner-up song from last year, Sam Ryder's
Space Man
, arguably should have won that contest if not for so-called sympathy votes for Ukraine.
Spain: Blanca Paloma - Eaea
The 33-year-old Blanca Paloma Ramos Baeza is not just a singer, but also shows her creative side as a costume designer. With all-Spanish lyrics, her song Eaea is performed with true Spanish style and is all about peace. The proof is right in her name, as Blanca Paloma means "White Dove".
The song's somewhat anti-climactic ending is quite intriguing, as it distinguishes itself in style and delivery from most other entries this year. In popular slang terms, this song is keeping it real.
Austria: Teya & Salena - Who The Hell Is Edgar?
Teya & Salena are the first female duo to compete for Austria at the contest. Their song is an unusual pick, as it revolves around famed American novelist Edgar Ellen Poe. The song is groovy, upbeat and perfect for a dance party.
Don't let that fool you, though. The song includes some subtle social criticism as some of the lyrics speak of the miniature royalties that some musical artists get for their work due to the practices of voracious record companies.
Austria is not unfamiliar with Eurovision success, having won the competition twice in the past.
France: La Zarra - Évidemment
Fatima Zahra Hafdi, known professionally as La Zarra, is actually Canadian but represents France in this competition. Her song title, meaning "obviously", seems to have a somewhat reflective and philosophical mood, speaking of many of life's conundrums following the ending of a complicated relationship.
Much like the United Kingdom, Germany, Italy and Spain, France is a country that qualifies automatically to the finals, but that might actually be a problem for them, as the audience is only exposed to their songs in the final, leaving little time to truly appreciate their songs before voting.
Italy: Marco Mengoni - Due Vite
Winner of the third season of Italy's X Factor, 34-year-old Marco Mengoni starts the song in a way that almost makes it seem like he's speaking rather than singing, but as the song progresses, he lets it fly, uncovering his soulful singing voice in full style as he sings about two lives.
No stranger to victory, Italy won the contest three times, along with 15 other top-five finishes, and most recently were the hosts of the 2022 edition in the picturesque northern city of Turin.