American singer Bruno Mars is scheduled to appear in Israel for a single performance on October 4th, during the Sukkot holiday, at Hayarkon Park in Tel Aviv, Live Nation Israel announced on Wednesday.
This will be the first time the international pop star performs in Israel. Tickets will cost 385 shekels for general admission in lawn seating, 855 shekels for the golden ring, and 955 shekels for the VIP area.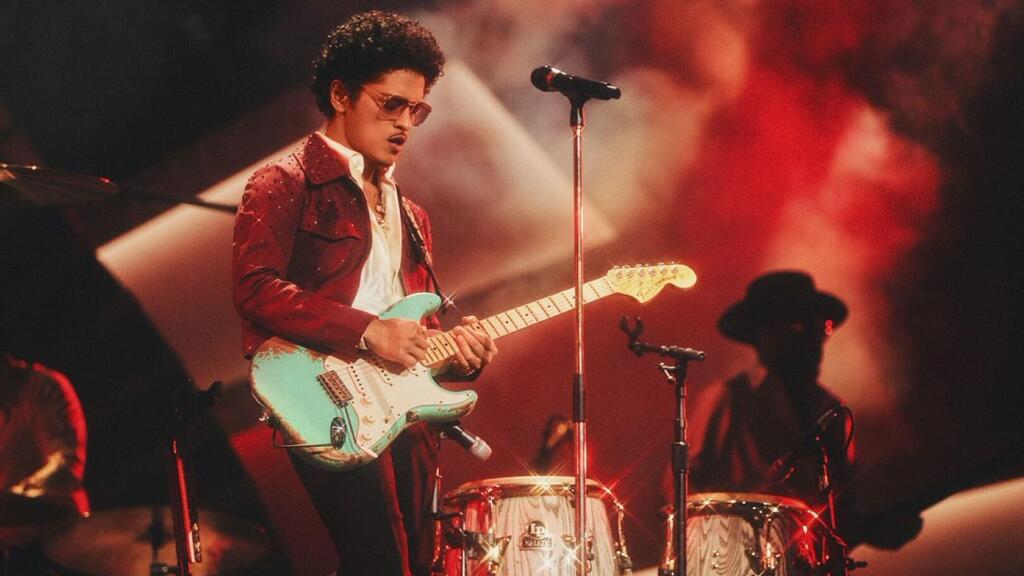 Ticket sales for the general public will start Wednesday, and the production company is emphasizing the importance of purchasing tickets exclusively from official ticket offices and not through various online links that may sell fake tickets.
At 37 years old, Mars is considered one of the biggest pop stars in the world. He began his career in the late 2000s, breaking through with "Nothin' On You" with B.o.B and his collaboration song "Billionaire" with Travie McCoy. Throughout his career, the singer has released four albums, which included numerous hits such as "The Lazy Song," "Just the Way You Are," "Locked out of Heaven," "24K Magic," "That's What I Like," and "Finesse" (later remixed with Cardi B), as well as "Uptown Funk" with producer Mark Ronson, and many more.
Alongside his upbeat hits, Mars is also known for his many successful ballads, including "Grenade," "Versace on the Floor," "It Will Rain," and "When I Was Your Man," which Miley Cyrus recently used as a basis for her own hit single "Flowers," released earlier this year.
His fourth album, "An Evening With Silk Sonic," released in 2021, is a collaboration with the acclaimed musician Anderson .Paak. The duo achieved great success with their joint project and won four Grammy Awards for their song "Leave the Door Open." Overall, Mars has been nominated for 31 Grammy Awards.
Mars' performance in Israel during the Sukkot holiday will mark the end of an eventful summer in the international music scene in Israel, following the performances of
Robbie Williams
and
Guns N' Roses
, who both performed at Hayarkon Park in the last week, and Imagine Dragons, who will perform in Israel on August 29th.