Visitors to the Brooklyn Museum, one of the largest and most renowned museums in the United States, were surprised this week to encounter a fair selling art objects and prints featuring slogans advocating the destruction of Israel and a global intifada.
The fair, which featured dozens of artists, was organized by Printed Matter, a non-profit art organization founded in 1976 by a collective of New York artists. Among its founders were several artists of Jewish heritage like Pat Steir, Sol Lewitt and Ingrid Sischy.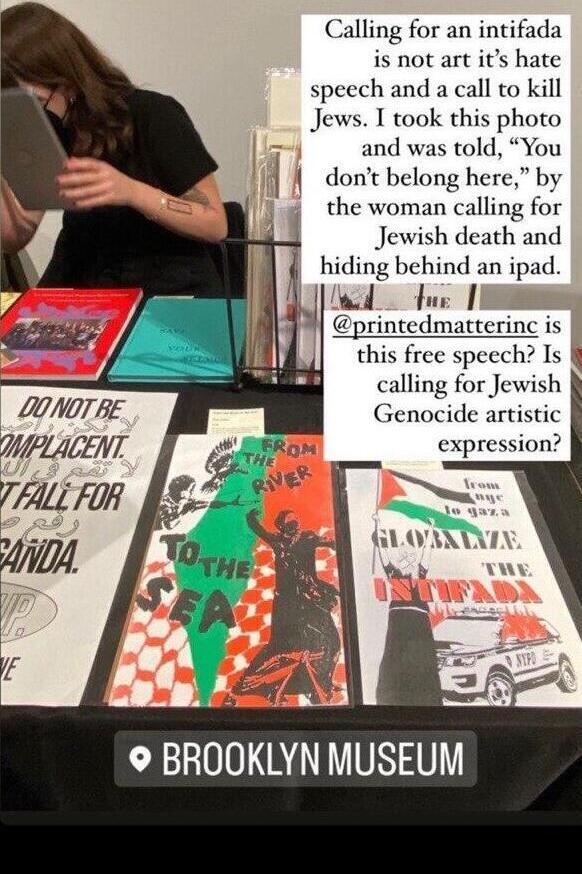 "Calling for an intifada is not art it's hate speech and a call to kill Jews," Meryl Fontek, a visitor to the museum said in a social media post that went viral. "[I]s this free speech? Is calling for Jewish Genocide artistic expression?"
The museum told Ynet it was not involved in the curation of the material presented at the fair, including the magazines in question.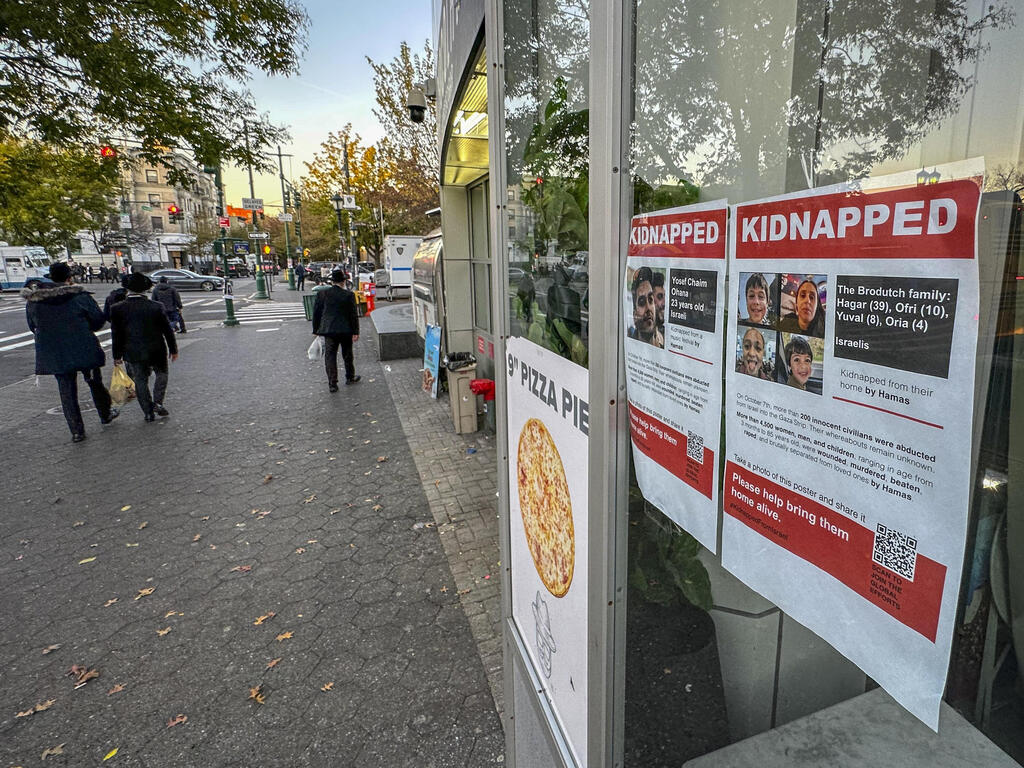 "These zines were displayed as part of the Printed Matter Zine Fair, organized by the artist publishing non-profit Printed Matter. The Brooklyn Museum was not involved in selecting the content on view. We do not condone the statements made on these zines and they do not express the views of the Museum," the response read.
In the past month, Brooklyn, known for its diverse and multi-racial population, has been embroiled in controversies regarding the war in Gaza. On October 29, a pro-Palestinian demonstration took place during which
protesters blocked the Brooklyn Bridge
.
First published: 11:31, 11.21.23