They've met the US President Joe Biden, lawmakers on Capitol Hill, United Nations envoys, and numerous governors and mayors as well, but a delegation of representatives from the families of Gaza hostages have now turned their attention to the real epicenter of global influence: Hollywood's star-studded landscape. Their goal is to inspire these celebrities to advocate for the return of their loved ones. The delegation, which arrived in California, includes several key figures.
They are: Ella Shani, a 14-year-old from Kibbutz Be'eri, who is grappling with the murder of her father and the abduction of her cousin, Amit, aged 16; Yoni Asher, whose wife Doron and their two young daughters, Raz and Aviv, were taken captive following the tragic murder of his grandmother, Efrat; and Adi Davis and Daniel Galia Kind, both still reeling from the kidnapping of their cherished childhood friend, Yarden Roman, who managed to save her 3-year-old daughter, Geffen, before being taken.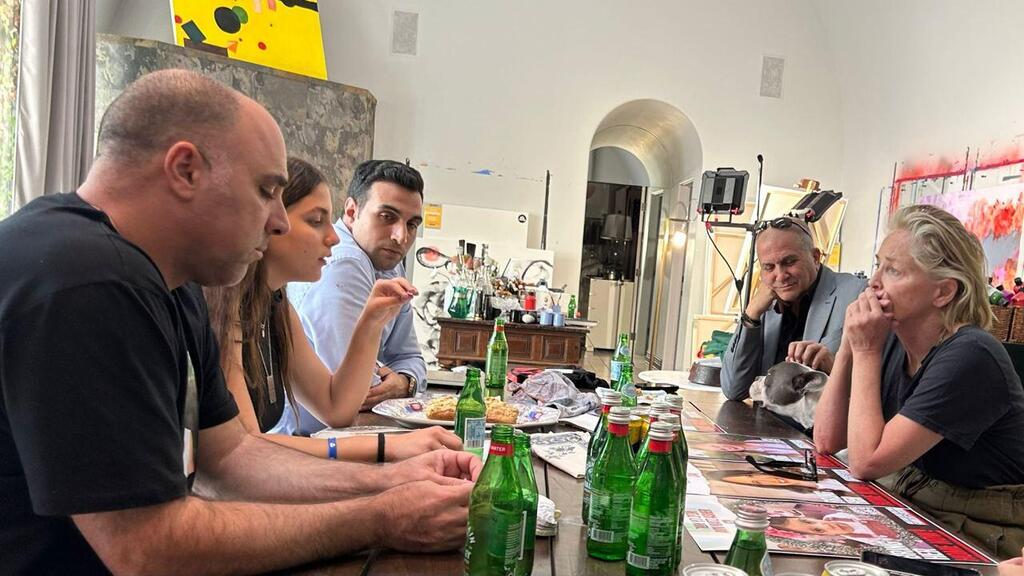 In what seems to be the most high-profile encounter so far, representatives of the families found themselves at the Los Angeles home of Sharon Stone, the esteemed Hollywood actress, last week. The star-studded kitchen of Stone became the backdrop for a poignant moment as Ella shared her heart-wrenching story.
Stone, a seasoned actress with a Golden Globe and an Emmy to her name, found herself moved to tears by the 14-year-old's story. Known for her philanthropic work with the Red Cross, from whom she has received a special recognition award, Stone made a solemn promise. She committed to personally reaching out to the Red Cross and said that "I will do everything I can to help."
To further their cause, the hostages' family members also met with prominent local political leaders. This list includes Los Angeles Mayor Karen Bass; Beverly Hills Mayor Julian Gold, and numerous senators and congress members who gathered specifically for a City Hall event.
Moving from private homes to the glamorous galas of Malibu, Beverly Hills and Bel Air, the family members are navigating a world populated by artists, actors and influencers. They participate in intimate events and larger gatherings, aiming to reach as many influential people as possible.
Premier talent agencies of the world, including UTA and CAA, have specifically invited these representatives to hear the families' heart-wrenching tales. Onlookers at these events unanimously admitted to the power of these narratives, leaving no eye dry. They concurred that even Hollywood's most seasoned scriptwriters couldn't conjure up such chilling, horrific stories.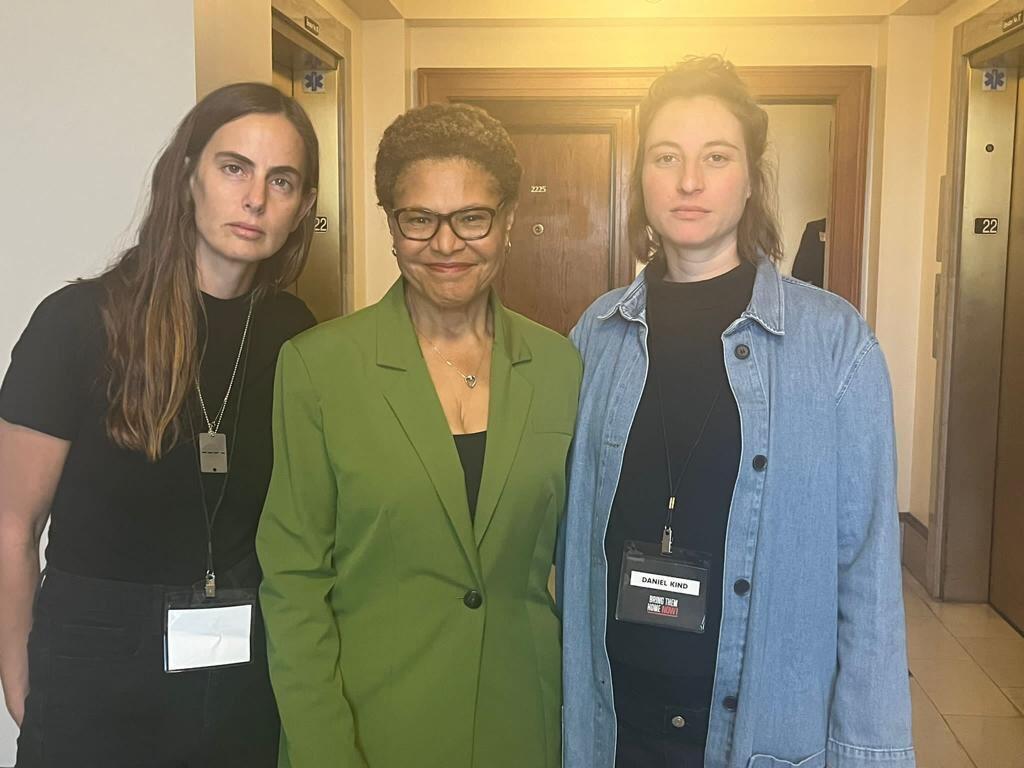 The founders of the Los Angeles branch of the Hostage Families Forum - Noa Zahavi, Tal Yaari, and several others - all Israelis residing in Los Angeles and involved in diverse roles in Hollywood's entertainment scene, extended their hospitality to the families. Zahavi asserts that the real influence of these delegations' visits is yet to be fully realized.
She points out that their itinerary is still being populated with various engagements. These opportunities allow the families to keep recounting their crucial narratives across all conceivable platforms – from media dialogues to personal interactions – the latter being where Zahavi believes the impact is felt most profoundly.
"On the morning of October 7th, we found ourselves reflecting on how best to assist the families and what actions we could take. We leveraged every personal connection we had within the city's entertainment industry. When the forum officially requested the establishment of a branch in Los Angeles, we felt privileged and purposeful," Zahavi said.
"Our objective was clear: to elevate awareness, foster personal bonds between the families and the Hollywood industry, connect with political leaders, and raise funds to support the families and finance local activities. We've achieved notable success, but the journey ahead remains extensive. The courageous families never faltered throughout their short stay here. They tirelessly moved from event to event, repeatedly sharing their stories," she added.
"We have essentially put our personal lives on hold to commit ourselves full-time to this cause, aiding anyone who can lend their support or make a donation to finance our operations and expeditions. These trips come with significant costs, including accommodations, transportation, meals, clothing for the families, security, and other necessities.
"The expenses don't end there - publicity, billboards, campaigns, ceaseless printing of materials, digital advertising, and the list continues. The battle takes place not just on Israel's battlefield, but also in the global arena of public opinion. Despite the challenges, we remain undeterred. If the families possess the fortitude to traverse the globe, relentlessly sharing their narratives, we don't have the luxury to falter now. We will persist until everyone returns home."