Nery Conforti, 44, the most tattooed man in Israel, is accustomed to the bewildered reactions surrounding his appearance. "Wherever I go, people are scared. There were times when they would freeze on the spot, strange things like that. I hear them say, 'Wow! Look, a monster!' But I think that as soon as you talk to me, you understand that I'm just like you," he explains.
While most of us prefer not to draw unwanted attention to ourselves, Conforti has done everything to stand out from the crowd. However, contrary to popular belief, he clarifies that it's not some psychological mechanism to overcome his inner self.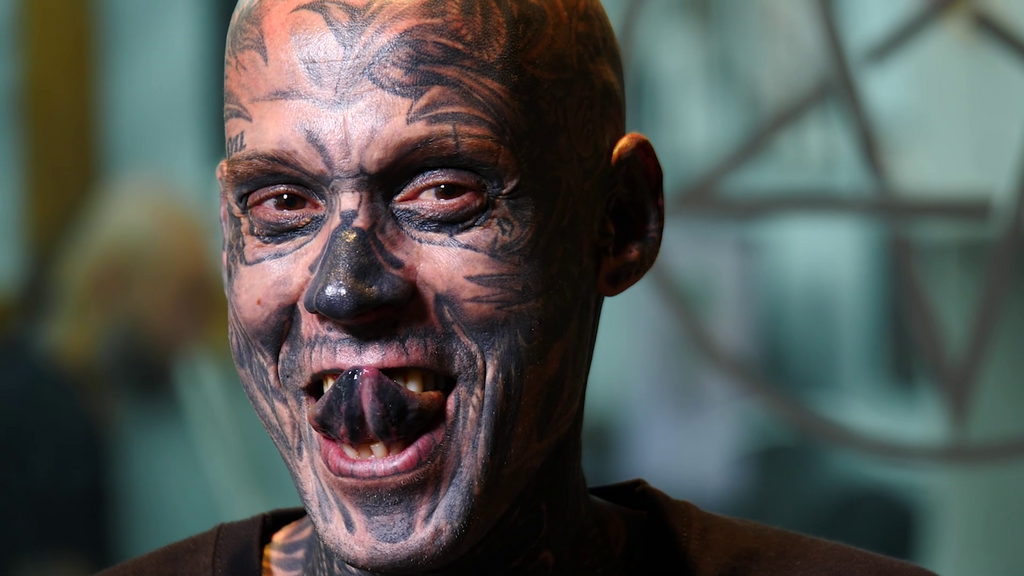 "People always ask me, 'What are you hiding? Why do you wear a mask?' Well, I grew up in Ness Ziona, a cute Ashkenazi guy. There's nothing to hide here. Everything is fine. I wasn't abused as a child or anything," he says. "It's something I wanted."
Smiling, friendly and open, Conforti reveals himself in conversation as the complete opposite of the intimidating image created by the black tattoos that cover him. And they truly cover him. "I have tattoos on every body part you can think of, legs, knees, hands, ears. Even in intimate areas, even on my tongue," he says.
The only areas where he left some exposed skin are the palms of his hands and the soles of his feet. "It happens there too, of course," he declares. "You just need to take some days off for it because you can't walk on your feet and use your hands. It also fades quickly there because the skin is delicate and thin."
'There were days I didn't want to go out at all'
His love affair with tattoos began 26 years ago. "My first tattoo, at the age of 18 and a half, was a Chinese character meaning 'death.' I checked it. Luckily, it wasn't 'rice' or 'chicken'," he laughs.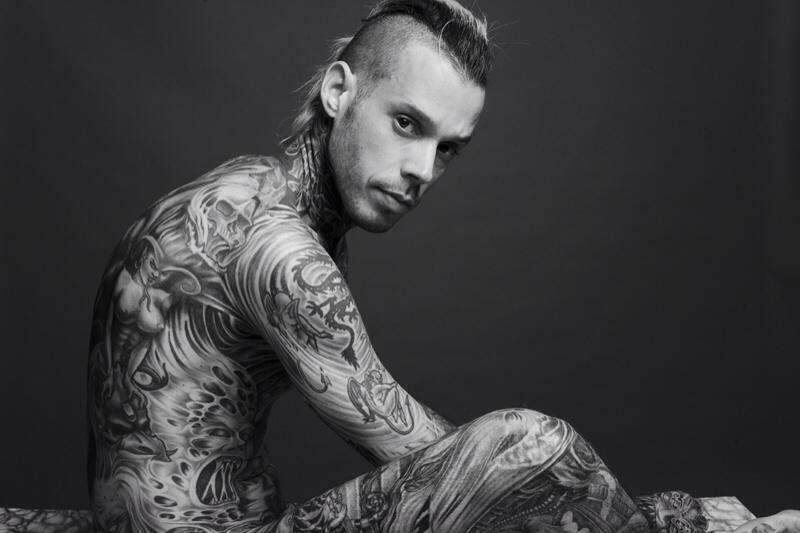 From there, covering his entire body happened quickly. "I started tattooing my hands, and it spread everywhere. It reached my head, and suddenly moved to my legs. It's a kind of an addiction, a kind of disease, but the best kind there is. There were times when I would get tattooed twice a week."
Two years ago, Conforti started tattooing his face. "My mom always told me not to tattoo my face. 'You're a handsome boy, it's a shame'," he recalled. "And I pushed it away, and pushed it away again, and pushed it away one more time because how would people react? What about the family? And how would I find a job afterward? And eventually, only after she passed away, did I start tattooing my face."
While tattoos used to be considered a symbol of dangerous criminals, today, almost every third person on the street has some Chinese character or significant quote inked on their body. But the moment Conforti tattooed his face, he essentially broke an unwritten agreement with society.
"There were days when I didn't want to leave the house at all. I was terribly sweaty before going out because I knew they would dig into me. So usually, I put on a hoodie, sunglasses, anything to hide my face."
Even with women, it doesn't always go smoothly. "If you take me to meet your mom and dad, it would be very difficult. Some women are not bothered by tattoos, but the issue of getting to know parents and becoming part of the family is problematic," he explains.
But the harshest reactions come from children. "Kids get scared. There's an age, around a year and a half, when they start recognizing that something is different, something is strange about this person. It happened to me four times with all my nieces and nephews. They look at me and cry."
And how do you react?
"I went to the side and cried too." Surprisingly, things turned out well for him professionally. Conforti works as a chef at a family bakery in Rehovot, and it's his first job since tattooing his face. To his surprise, they accepted him without any issue. "I was worried: will they accept me or not? They accepted me. Everything is fine."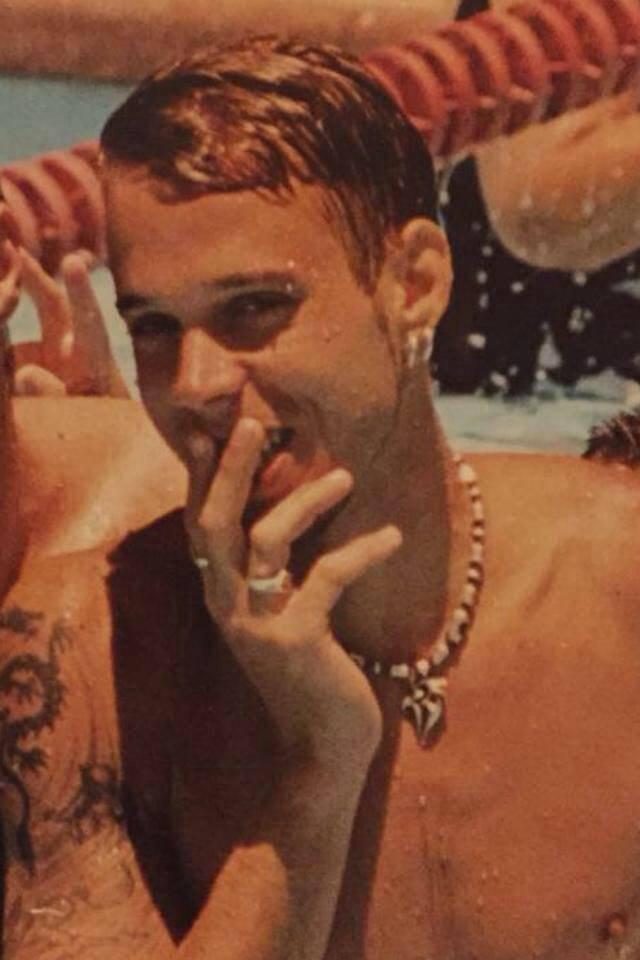 In his free time, he also tattoos. Himself, of course. "I've tattooed my toes, for example. If I get bored on a Saturday, I want a little pain, I take out the machine, make some holes in my toes, and I feel relieved."
Where it hurts the most?
"The shinbone is terrible. The inside of the thigh, the 'pascal' on the face. And also the area around the eyes, the lip area, that's death. They tattooed my lip for two minutes, and I wanted to die. Die!"
'Turn the whole body into a Terminator skeleton'
When his face was fully covered, with no patch of bare skin left, he thought for a moment that he had reached the end, the mission was accomplished. "I am complete now. I've reached a point where I have tattoos from head to toe. I said to myself, 'Here it will end, perfect.' I've reached the point I wanted, I'm covered in tattoos, and that's it, thank you, I can stop."
But why stop when you can start everything anew? Two years ago, he met Roy Pentagram, who is responsible for the creation on his face. Today, they are in the process of a new transformation and together planning to tattoo the entire body again. And if it sounds like torture, he is still as excited as a little child before every tattoo. "The current plan is to turn the whole body into the shape of the Terminator," he explains eagerly.
There are no limits to his new artistic vision. For example, they tattoo his lips in black color to resemble the noseless skeleton figure. And it's not that simple.
"We have already tattooed this cute nose several times," says Conforti, "but we still need to touch it up. There are areas where the color doesn't penetrate as well." He hasn't finished with his face either. "Maybe this year I will do the eyes. Injecting color into the white part of the eye."
One thing is certain, it won't end soon. Maybe it will never end. "I don't know if it's the addiction, the pain, the fun or the thrill of change. Or maybe I'm just crazy and have nothing else to do in life."