Come on now, Netflix! With all due respect to your matchmaking formats, including "Indian Matchmaking" – from which the current matchmaking reality show "Jewish Matchmaking" is derived, on behalf of the Jewish people and all its 15 million members, I wish to declare an insult. Since the dawn of time, superior and arrogant Jews made sure to mate only with their own, and they used the old interface called matchmaking, which had already proven itself for thousands of years, if not hundreds of thousands of years.
Ancient records of Jewish matchmakers have been found since the time of the cavemen, when they tried to convince the girl with the zebra skin to settle for the guy with the shawl made of mammoth skin, because he would be a good breadwinner and light a fire for her every night. Jews are the father and mother of the system; so now, after all your series in the genre, after several crazy matchmaking reality shows, you finally remembered to come and present one of the eternal institutions in the eyes of man and God - the Jewish matchmaker.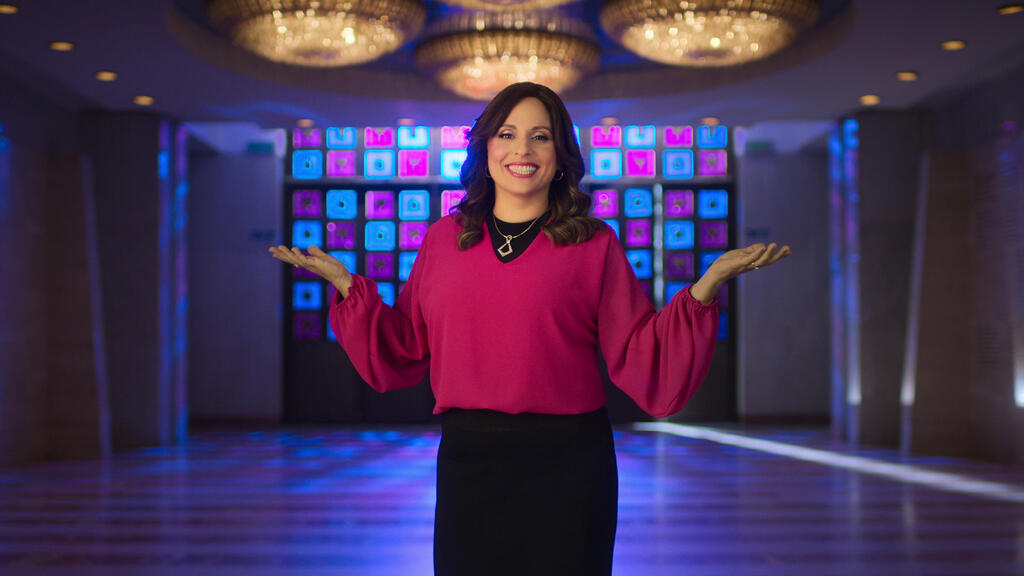 Aleeza Ben Shalom has already notched 200 Jewish matches on her belt, she is not stopping there. Luckily for her, there are 15 million of us in the world, so it doesn't look like she'll be out of a job anytime soon.
Ben Shalom is gifted with eloquent speech, and an impressive ability to read the people sitting in front of her and refine their foibles in a way that will not make them feel hopeless. She worked as a matchmaker in Philadelphia and two years ago immigrated to Israel and settled in Pardes Hana, though she still continues to work in the US as well. She matches Orthodox, Reform and secular Jews, does not hate any Jew, knows the world of apps, and is equally sympathetic to a client whose kosher and religious boundaries are the same as hers, to a woman who with utter seriousness wants her potential match to have "great eyebrows," to a guy whose limit is "four kids and two cats."
Most of the young people that Ben Shalom meets on her journey are probably the same gratification-hungry end users who crowd Tinder, J-Date, J-Crush and J-Swipe. They suffer from the same common pickiness that characterizes the incredible ease of using the apps, and added to their shopping list is the category that details how religious they want their soulmates to be. You can find there Jews who go to synagogue several times a week and also some who eat pork. Here and there we also meet couples in their 40s and 50s. Ben Shalom, a half-psychologist, half-human-filing machine who remembers all her clients in her head and walks around with their photos on her cell phone like a proud grandmother, holds the missing pieces for everyone.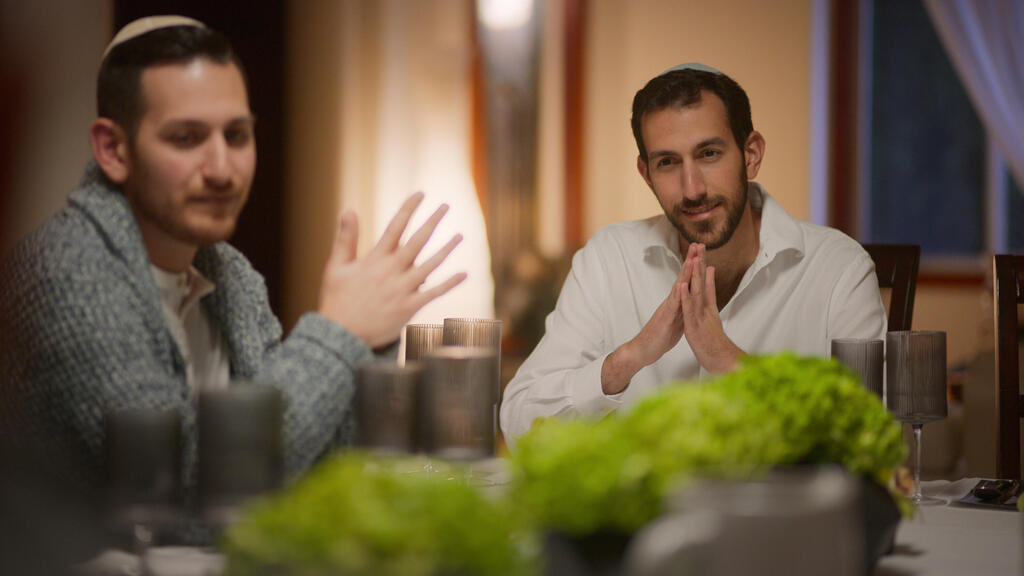 The dates themselves are boring in their own way – at least most of them. Ben Shalom is the most interesting part of the series. Her interaction with her customers and her ability to blend old with new is made for television, and the segments where the camera enters her private life are more successful than anything else. She has on-point diagnoses about the people she meets about what prevents them from committing to relationships, and she gently advises them to let go. Her goal is not to get people married but to keep them married. It doesn't make "Jewish Matchmaking" different from other matchmaking formats, but it prevents the genre from becoming cringy or, even worse, a scam.
"Jewish Matchmaking" will not arouse the fury that "Indian Matchmaking" created among the target audience that Netflix hoped would warmly embrace it. It is not provocative, not rigid like matches made by "Shtisel" or any other ultra-Orthodox community. Instead, it proceeds leisurely and is open to all.
From where we sit, we cannot see the end of the matchmaking genre, or even its decline. Considering the short 30-minute episodes, as well as the fact that we are talking about Jewish couples, "Jewish Matchmaking" is a much-deserved rest for our highly tuned senses.