Bella Hadid, the American supermodel of Palestinian extraction, shared a series of Instagram posts over the weekend in which she criticized Israel and expressed support for the Palestinians,
a stance the 26-year-old frequently endorses
.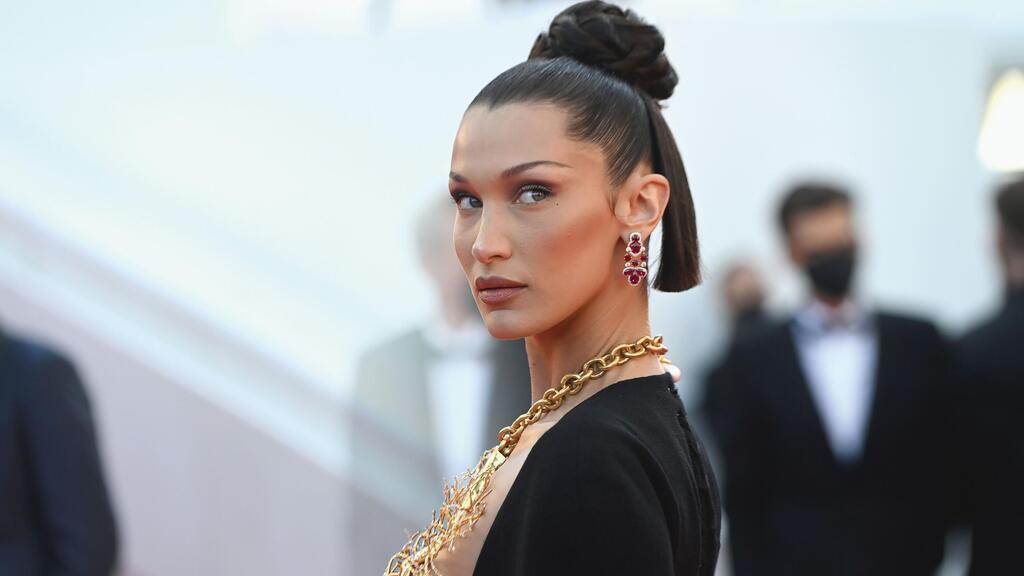 In one of her Instagram stories on Sunday, Hadid alluded to 17-year-old Salah Muhammad Ali, who she said was "the fifth Palestinian child and 20th Palestinian killed by Israeli soldiers this month alone."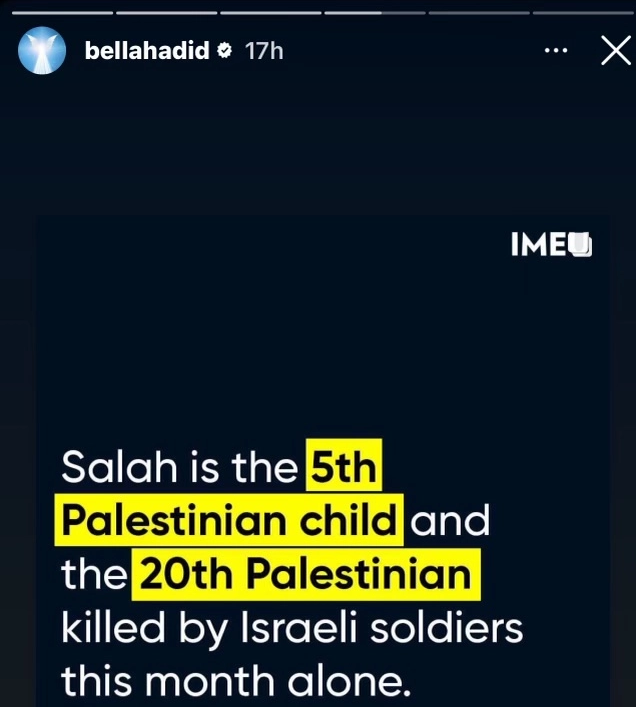 The pro-Palestinian celeb failed to mention that Salah was killed during armed clashes between IDF soldiers and Palestinian militants while he was masked and brandishing a firearm at troops, which later turned out to be fake.
Around the same time, Hadid posted another story, reading "Israel invaded a Palestinian refugee camp and massacred 9 people, including an elderly woman," referring to
last week's deadly clashes in Jenin
.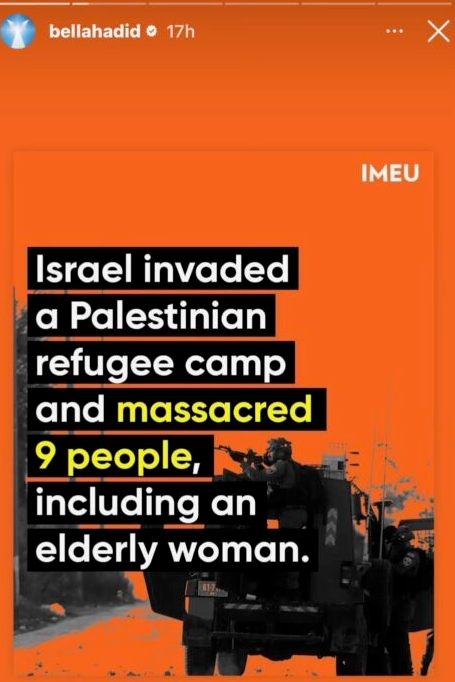 Once again, Hadid omitted the fact that the IDF raid was part of a mission to arrest operatives of the Western-blacklisted Islamic Jihad terrorist group who were plotting to carry out terrorist attacks on Israeli civilian targets. At least seven of those killed were gunmen who opened fire at troops upon arrival, among them members of Islamic Jihad and Hamas.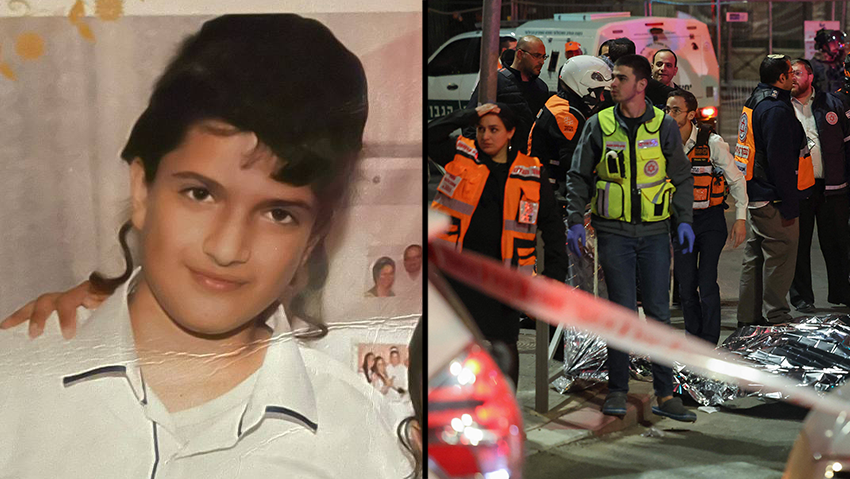 Israeli Arab activist Yoseph Haddad took issue with Hadid's misleading posts and shared a video on Twitter in which he accused the model of "twisting the facts" and "spreading hatred and incitement."
The pro-Israel influencer, who boasts some 71,000 followers, said that Hadid "presents Israel as a state killing kids, even while the same child terrorist received a life-saving treatment and is still being treated in an Israeli hospital, even though he tried to murder Israeli civilians."
Haddad was referring to Muhammad Aliwat, a 13-year-old Palestinian boy who opened fire in the historical City of David in Jerusalem Saturday morning, seriously wounding a father and son.
"The one who harms innocent children is not Israel, it is the Palestinians. And Bella Hadid — you are part of the problem. Understand? You are part of the problem," said Haddad.
Hadid, who has 54 million Instagram followers, is the daughter of Mohamed Hadid, a Nazareth-born Palestinian businessman who immigrated to the United States. The model regularly uses social media to advocate for pro-Palestinian causes and express anti-Israel views.
Hadid has in the past claimed she had
lost jobs
over her pro-Palestinian stance.