"They shouldn't make soldiers guard for 12 hours in such a place," said Lia Ben-Nun's father on Monday, following the death of his daughter in a terrorist attack on the border with Egypt on Saturday.
The family is
currently mourning
the loss of their daughter, and alongside the grief over the tragedy that befell them, they have criticism toward the army. In addition, Lia's father, Dudu, wanted to thank "the people of Israel for the warm and touching words."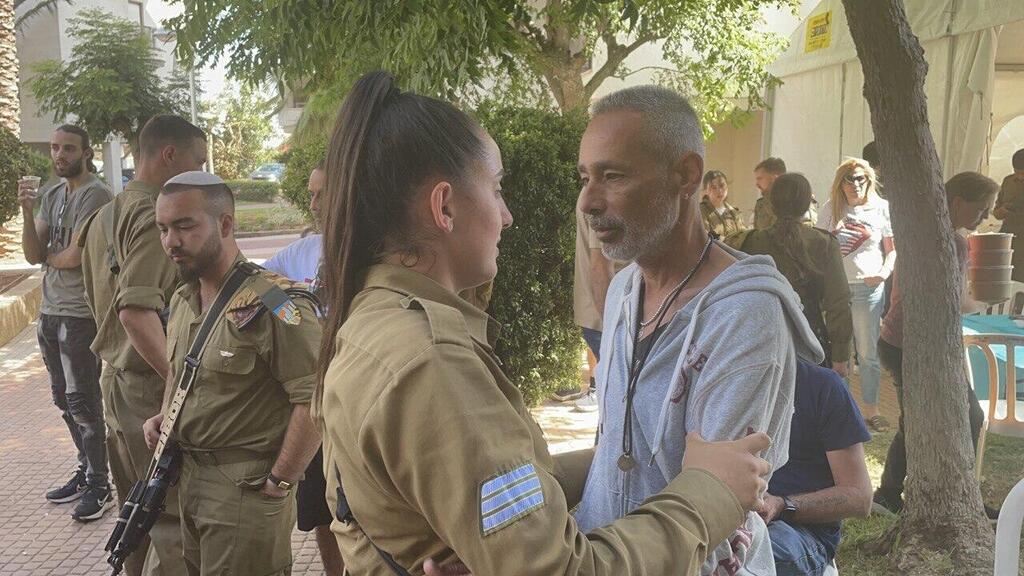 Lia was killed during a long guard duty at an isolated outpost in the Mount Harif area on the Egyptian border, together with Ori Itzhak Ilouz. Another soldier, Ohad Dahan, was killed in the fire exchanges which led to
the death of the terrorist
. Lia's family stated that they respect the IDF and wish to hear the findings of the investigation into the incident, expressing hope that there will be no attempt at a cover-up.
Combat soldiers from the unit where Lia served arrived on Monday at noon to console her parents. Her father, Dudu, encouraged them to continue to be strong, and her mother, Michal, wrapped herself in the unit's flag and wept together with the female fighters, as they embraced each other. Lia's grandmother, Sarah Amram, kissed and hugged the soldiers as if they were all her children and grandchildren. Her father recounted that Lia "really wanted to become an officer, to sign a permanent contract, and to pursue a military career. She didn't know how to fail. She would take every failure hard, work on it, and succeed."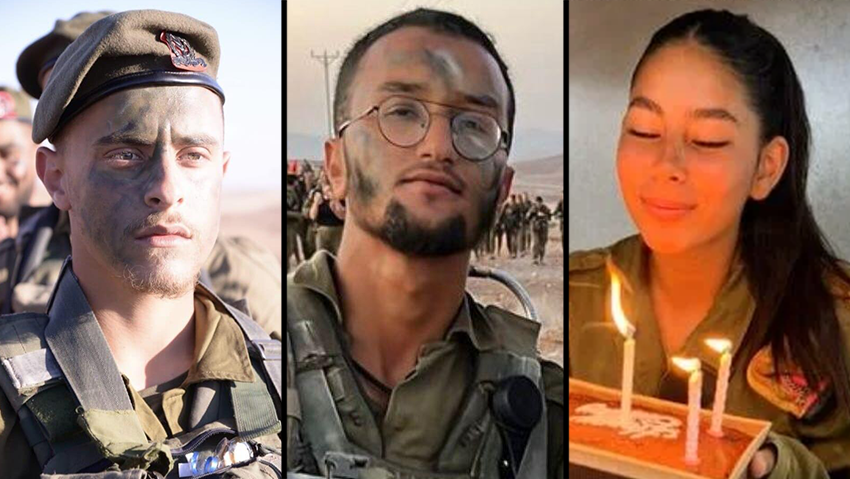 Eden Asulin, who serves as a female fighter in the same unit, embraced Lia's father and said, "Lia had a big heart, a huge heart that went out to all of us." Asulin spoke about Lia's professional skills as a sharpshooter, and how she managed to shoot at and hit a half-shekel coin from a distance about a month and a half ago. Lia's father now proudly carries that same coin with a hole in it. Asulin revealed that she had known Lia since their basic training. "We've been together until now, and she was the best friend I could have. In my moments of crisis, she was always there for me, we always lifted each other up," she said.
On Monday, at the family home, Lia's grandmother was primarily distressed by the sexual insinuations thrown out by TV reporters regarding a lone male and female soldier guarding an isolated outpost for 12 hours. The insinuations angered the Ben-Nun family, but they made an effort to focus on their grief over Lia and the hundreds of people who came to console them.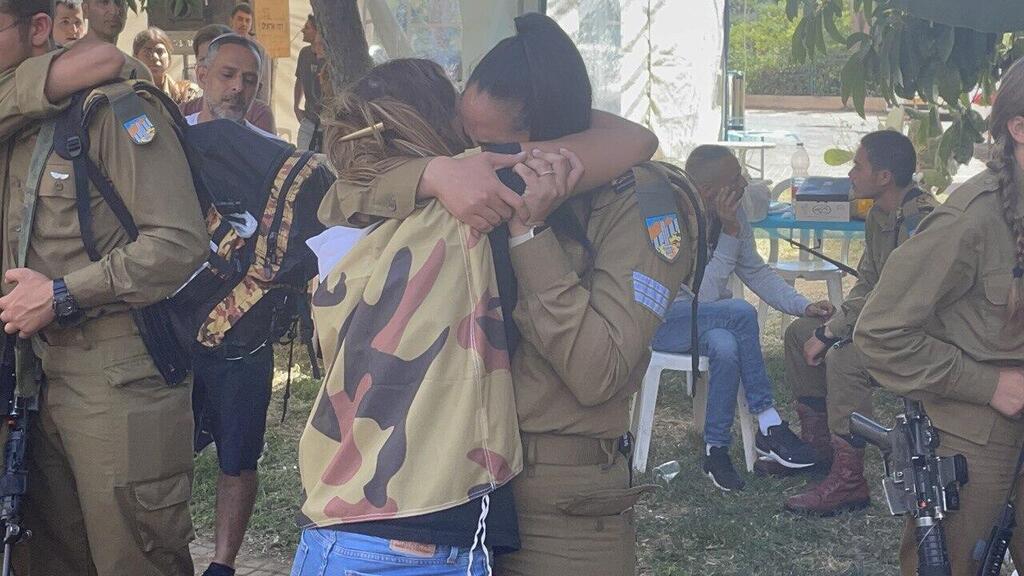 "We heard a bit. Grandpa said that someone on Channel 14 asked, 'How did a girl and a boy end up on the same guard duty?' We instantly knew it was about a boy and a girl. Whoever said that should be ashamed," Lia's older sister, Ofir, said. "Right now, that girl, my sister, is not here, and we are focusing on that."
Dudu Ben-Nun emphasized: "I'm currently not reading or watching the news. Today we are only preoccupied with our mourning. All the questions will be addressed later."
First published: 10:32, 06.06.23