The IDF presented on Sunday evening new evidence indicating that Al Shifa Hospital in the Gaza Strip functioned as a terror base, where Hamas terrorists took hostages on October 7.
Footage unveiled by IDF Spokesperson Read Admiral Daniel Hagari depicts Hamas terrorists inside the hospital on the morning of the attack forcibly transporting a Nepalese and a Thai civilian, both kidnapped from Israeli territory.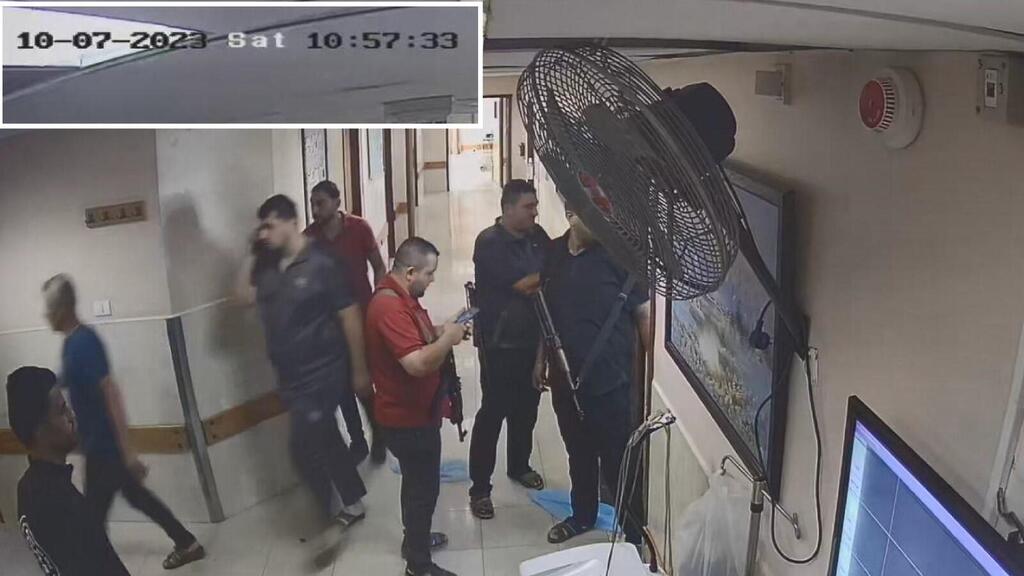 One of the captives, who seems to be injured, is moved on a wheeled hospital bed while the other is taken on foot.
Israeli military vehicles taken on the day of the massacre in southern Israel can also be seen on the hospital's premises.
"These findings prove that the Hamas terrorist organization used the Shifa Hospital complex on the day of the massacre as terrorist infrastructure," the army said in a statement.
Meanwhile, in another video released by the IDF, 7th Armored Brigade Commander Col. Elad Tzuri revealed the locations where the bodies of
Yehudit Weiss
and
Corporal Noa Marciano
, who were both kidnapped on October 7, were discovered, each in a separate building near Al Shifa Hospital.
The IDF spokesperson confirmed that Cpl. Marciano was wounded in an IDF bombing last Thursday, but her injuries were not fatal, and the terrorist holding her was killed.