The Jerusalem Film Festival has had the honor of hosting many international actors in its 40 years, annually sprinkling stardust over Israel's complex yet cosmopolitan city. This Thursday, the glamorous happening will take place once again, and none other than
Dame Helen Mirren
will walk on the red carpet at the city's Sultan's Pool for the premiere screening of the
festival's opening film, "Golda,"
directed by the Israeli Academy Award winner Guy Nattiv.
Mirren played the lead role of Golda Meir, the fourth Prime Minister of Israel, precisely 50 years after the outbreak of the Yom Kippur War.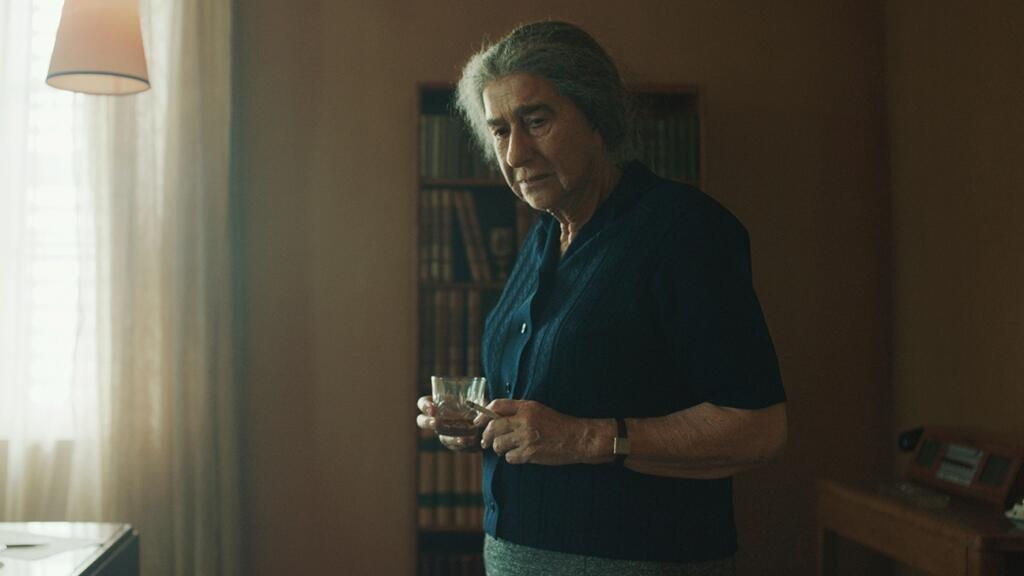 Jerusalem is no Cannes or Venice, hence Mirren's presence is taken very seriously, and every detail of her attendance - including her attire - will be closely observed and noted. Besides gracing Israel with her iconic cinematic presence, the 77-year-old English actress is one of the best-dressed women in the world and has become a role model for many women over the past decade.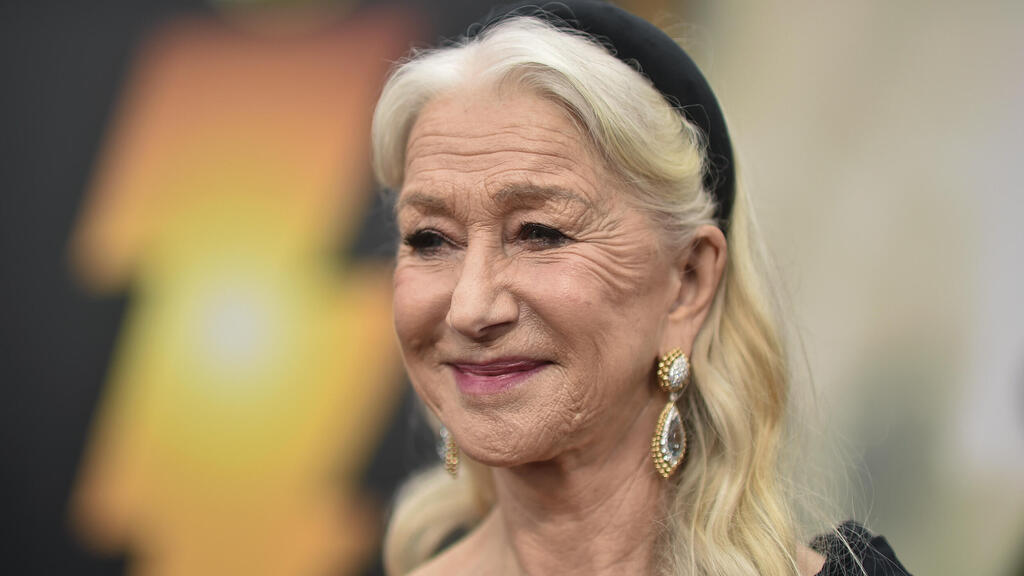 Mirren making it on the list of best-dressed women in the world is not to be taken for granted in this era of a boom in social media celebrities who rise to fame in an industry that idolizes youth. Few stars of her age continue to work and are invited to red-carpet events.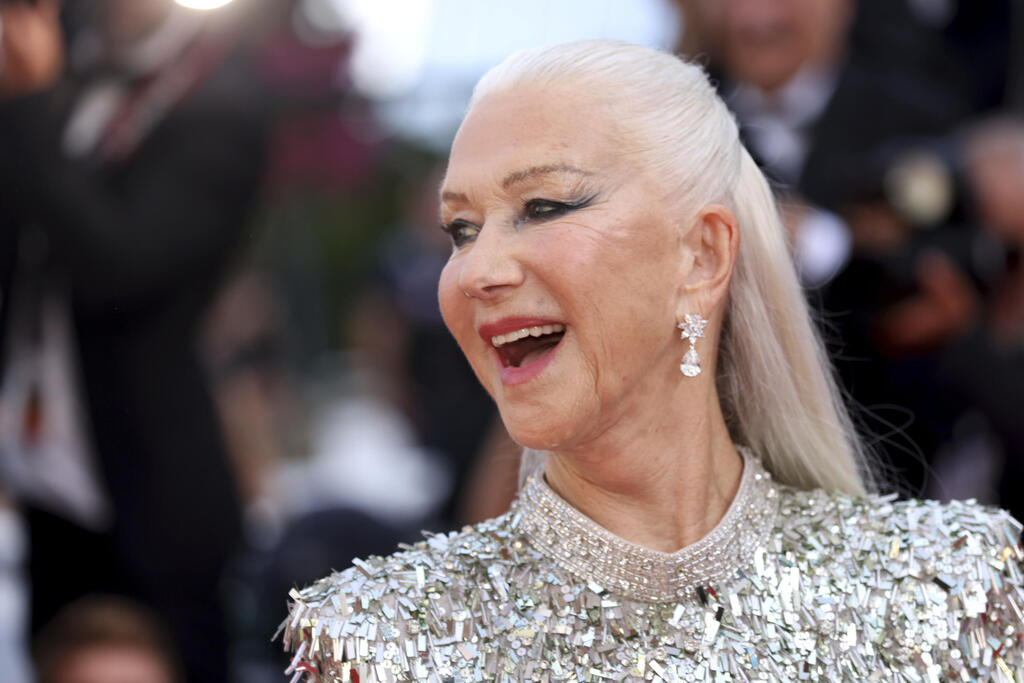 In her countless appearances on the red carpet, Mirren showed off her refined, colorful, dramatic, unapologetic, and humorous personal style, while also refusing to fight or blur her biological age.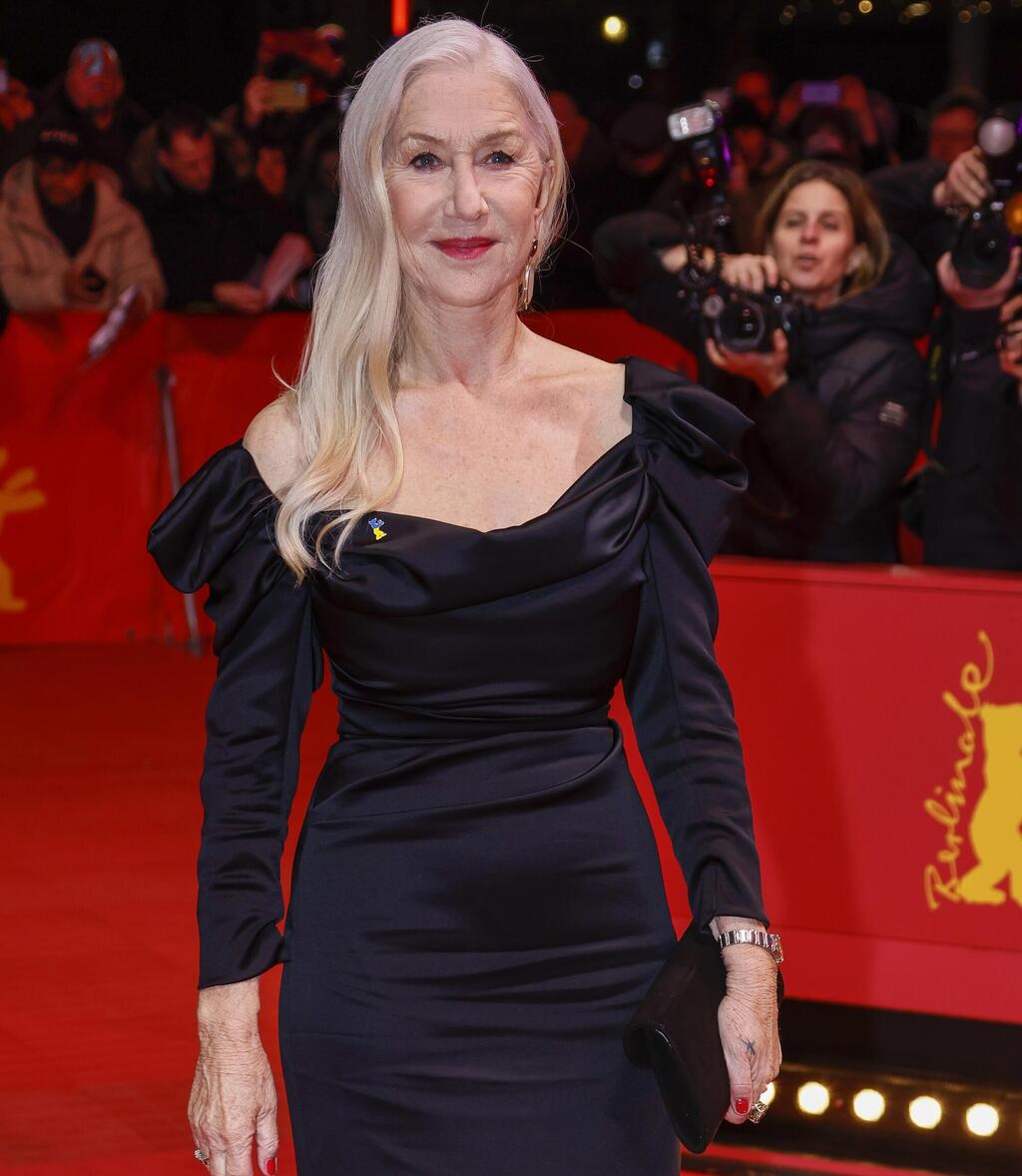 For the premiere of "Golda" at the Berlin International Film Festival this winter, Mirren arrived wearing a black off-the-shoulder evening gown, designed by Vivienne Westwood, complemented by her long gray hair. Her wrinkles were not covered up by computer editing or altered by plastic surgeons.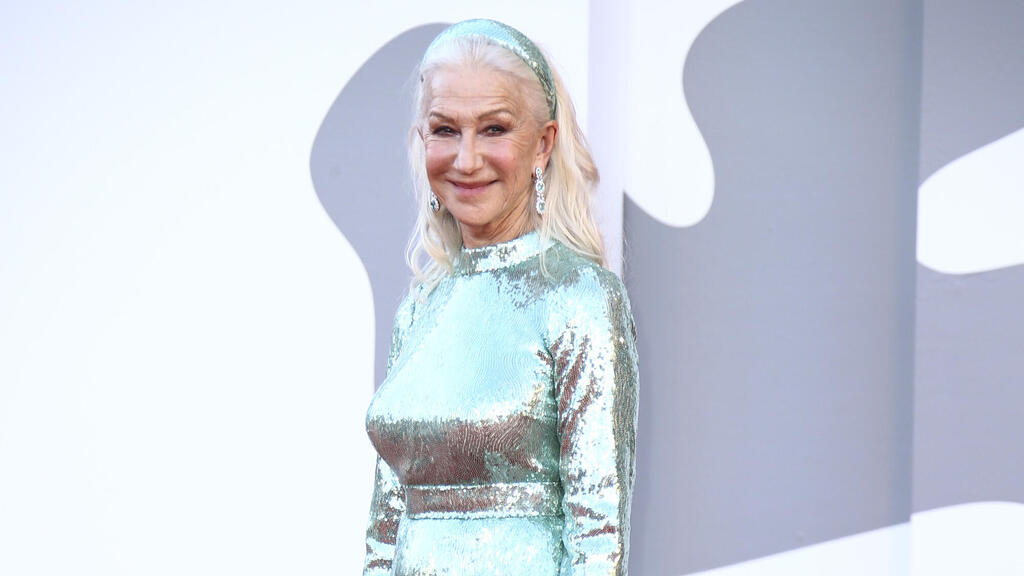 While stars like Harrison Ford receive praise for embracing their "silver daddy" look, fashion websites around the world extensively obsess over Mirren's seemingly unnatural choice to strut in with her naturally graying hair.
In an interview with the British morning television's "Lorraine," Mirren addressed the reactions she had received for her hair. "You're not supposed to have longer hair after a certain age. But during COVID, I started growing my hair and I hadn't actually had long hair since I was in my 20s. And it sort of grew and grew and grew, and I couldn't be bothered to cut it, basically. And then I thought, do you know what, it's pretty cool, I think I'll stick with it for a little while. It will come off eventually. But I'm kind of enjoying it, it's quite radical."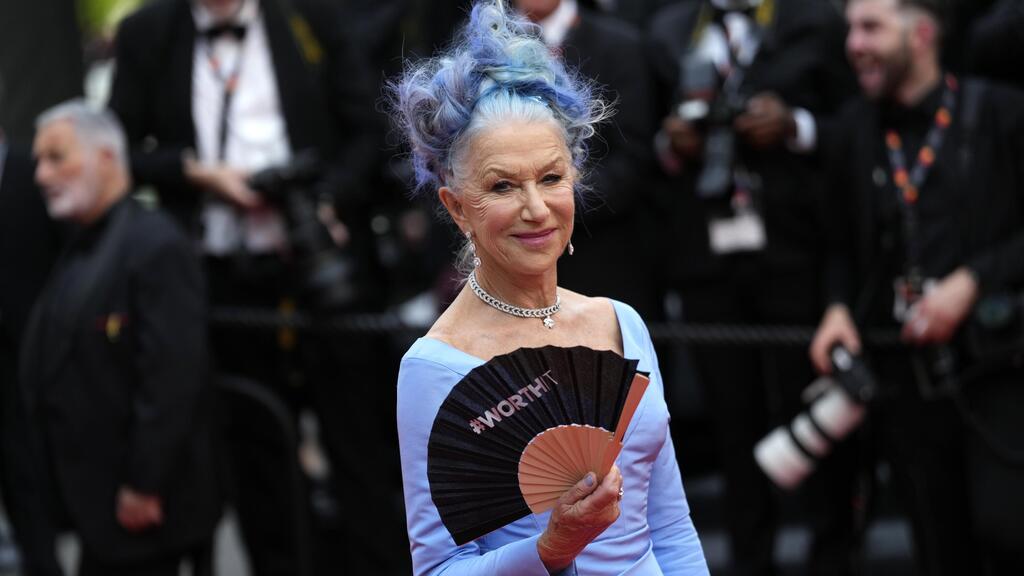 Later in the interview, Mirren explained that she was proud to be a role model for women her age, "Life doesn't stop, creativity doesn't stop, passion doesn't stop, and energy doesn't stop unless you decide to stop it," she said.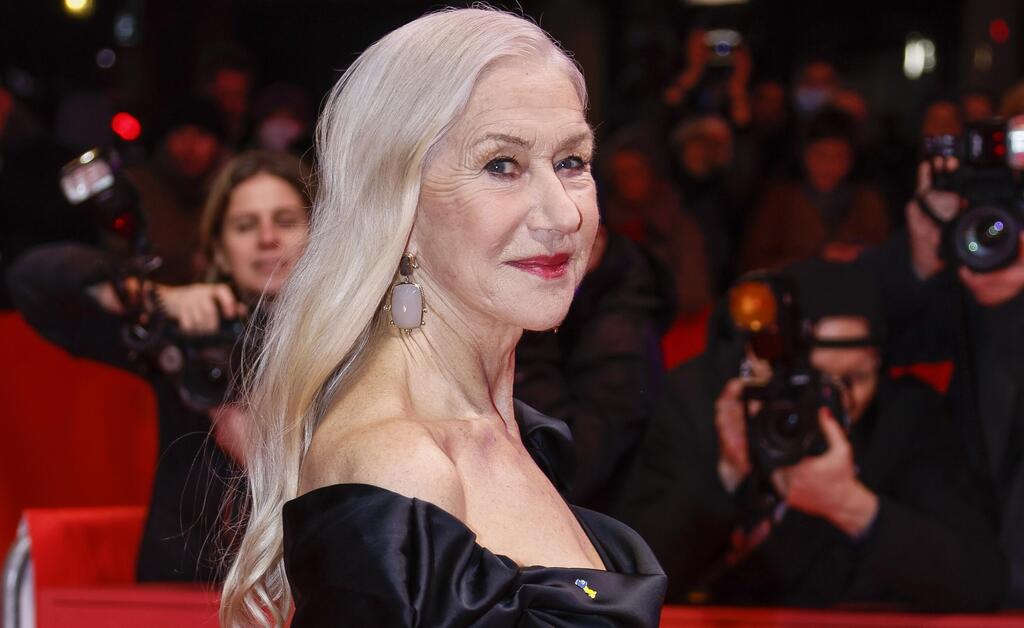 The image of elderly women in the world of fashion, entertainment, and cinema has been changing in recent years, with trends like pro-aging and a with more open discussion on embracing diversity.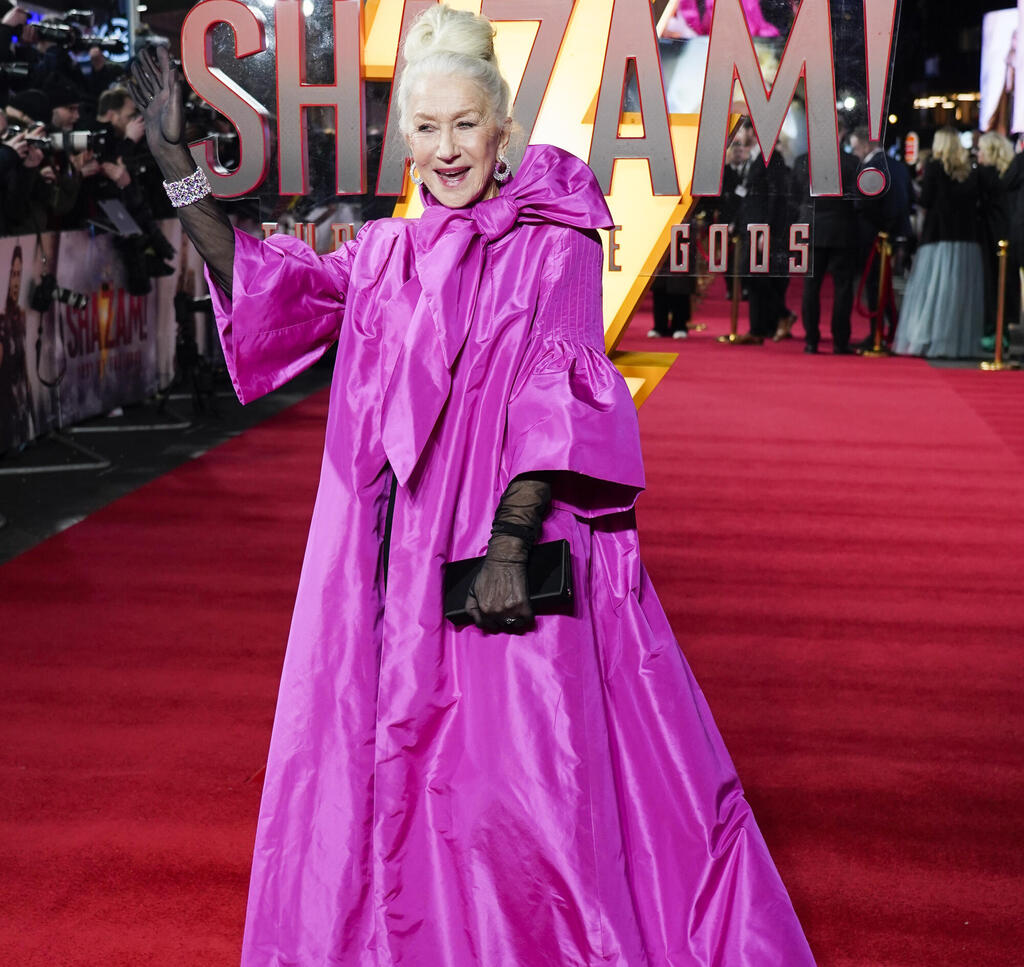 A glimpse at Mirren's memorable looks on the red carpet raises the question: Which Helen Mirren will we see in Israel? Casual and comfortable, as she demonstrated at the premiere of "Golda" in Berlin or with a more vibrant ensemble such as her hot pink turtleneck sweater with dark trousers; Perhaps radiant and glamorous as she appeared in a neon pink Valentino gown for the British premiere of the film "The Nutcracker and the Four Realms."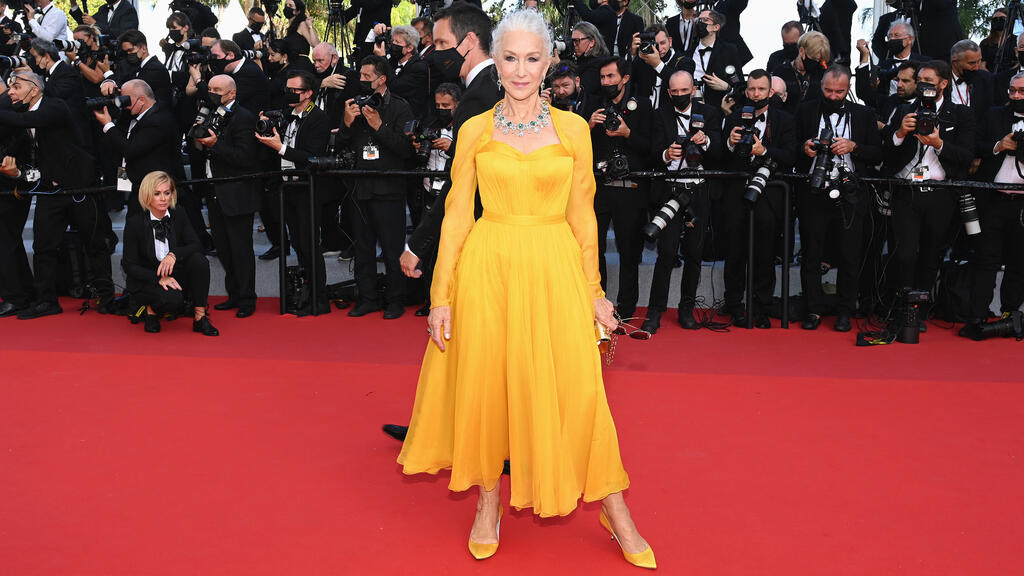 We know one thing for sure - Mirren enjoys celebrating herself on the red carpet. Her outfits are not overly sophisticated or made up of "statement pieces," but rather mainly colorful evening gowns that flatter her figure. She has never tried to look younger than she is, she simply aims to look fabulous.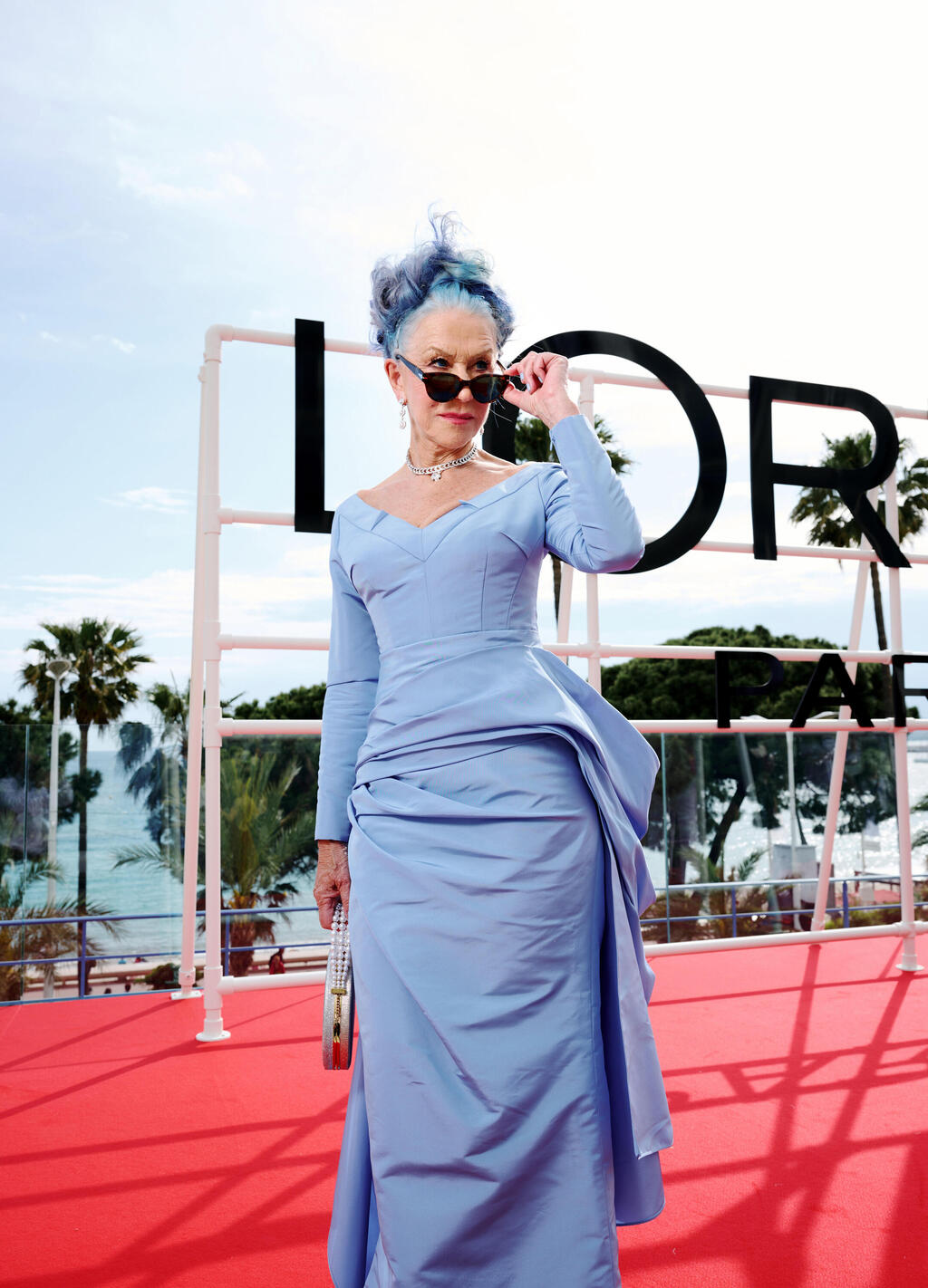 The stylists responsible for her outfits are Rachel Fanconi and Lee Harris, who provide her with on-point apparel from top fashion houses. Some of her iconic looks include a printed dress with a golden corset by Dolce & Gabbana that she wore two years ago to the Venice Film Festival, and a tartan plaid coat by Vivienne Westwood paired with a headband and black boots with a 15-centimeter heel for another premiere of "The Nutcracker and the Four Realms."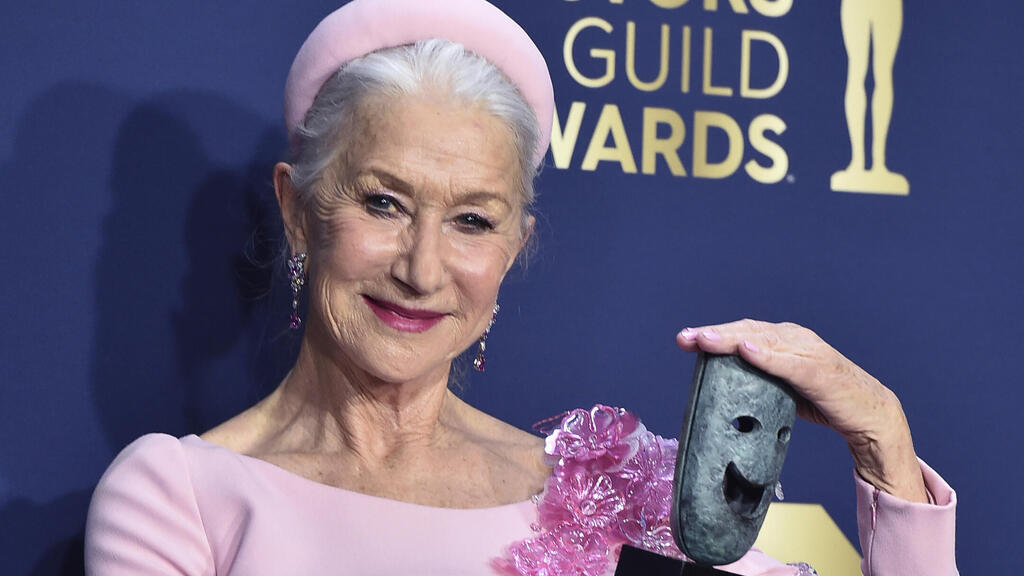 "I don't think there should be any rules," she recently told British Vogue. " I grew up in a world where there were all kinds of rules as far as women were concerned and then saw people like Madonna come along and break them all. She was totally a woman after my own heart. All rules are made to be broken."