After two years of an intimate and public international relationship,
Israeli model Mishel Gerzig
and Real Madrid goalkeeper Thibaut Courtois sealed the deal and got married on Monday.
The glamorous event took place at a location that was kept secret until the evening, and was revealed to be the Chateau de la Croix des Gardes, also known as Villa Perrier, in Cannes, southern France.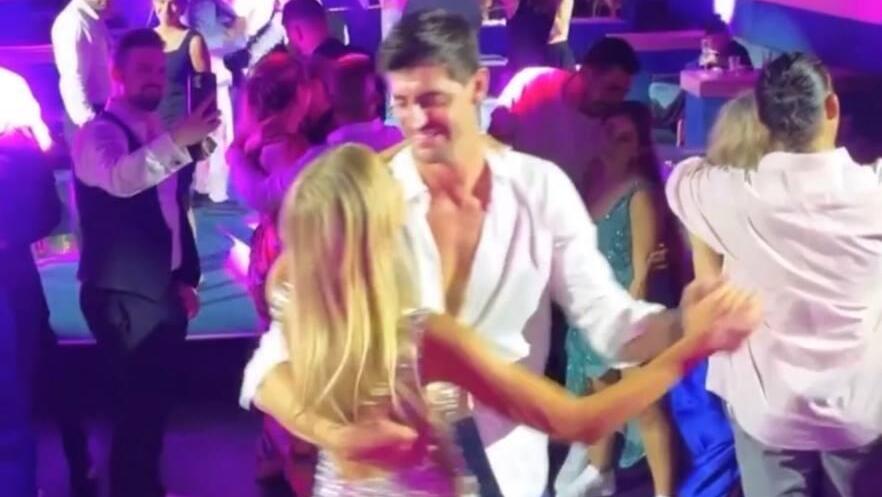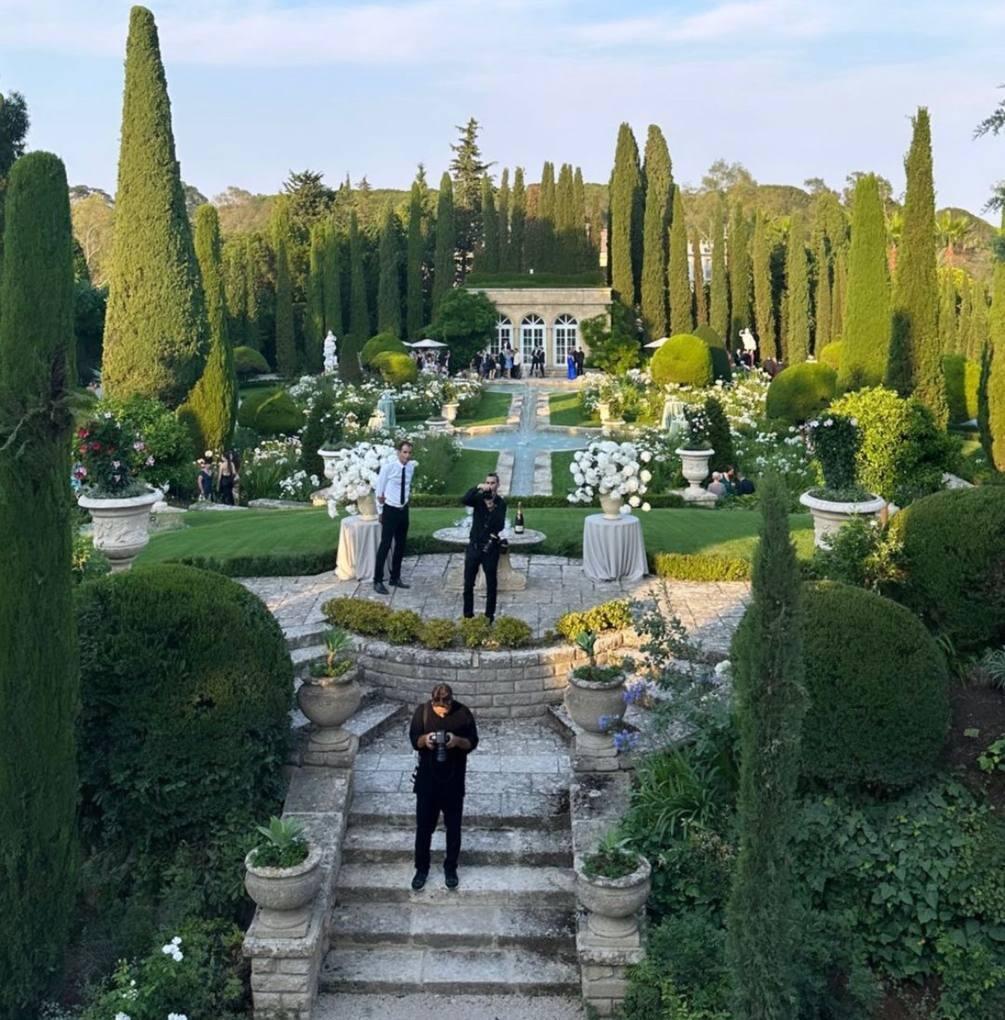 Among the guests in attendance were family members, Gerzig's friends from Israel, and of course, Courtois' teammates. Some faces we recognized from Israel are singer Anna Zak, models Omer Nudelman and
Cindy Chady
.
The couple was surrounded by an Israeli entourage on their special day: the production team Sky Production flew specially to France for the wedding, designer May Mashiah was responsible for the multiple dresses Gerzig changed into throughout the event and the beauty team was made up of Israeli hairstylist Ran Karisi and makeup artist Elle Adida. The ceremony was ordained by no other than TV presenter Guy Zu-Aretz, and in charge of the music was DJ Itay Galo.
The
wedding festivities
actually began on Sunday with an intimate opening event for close family members, followed by the main event on Monday.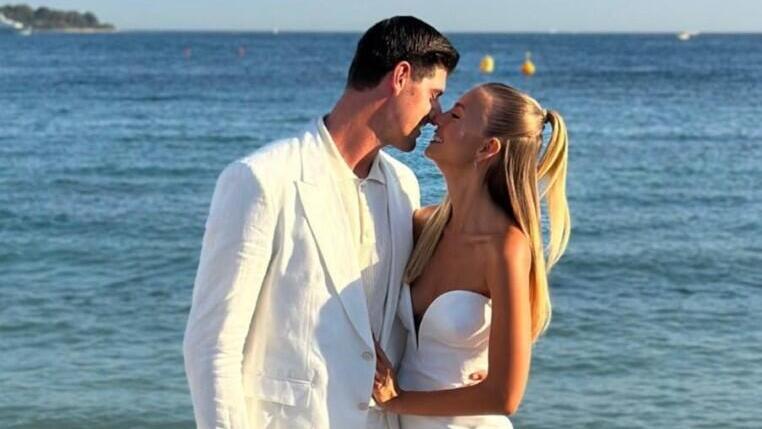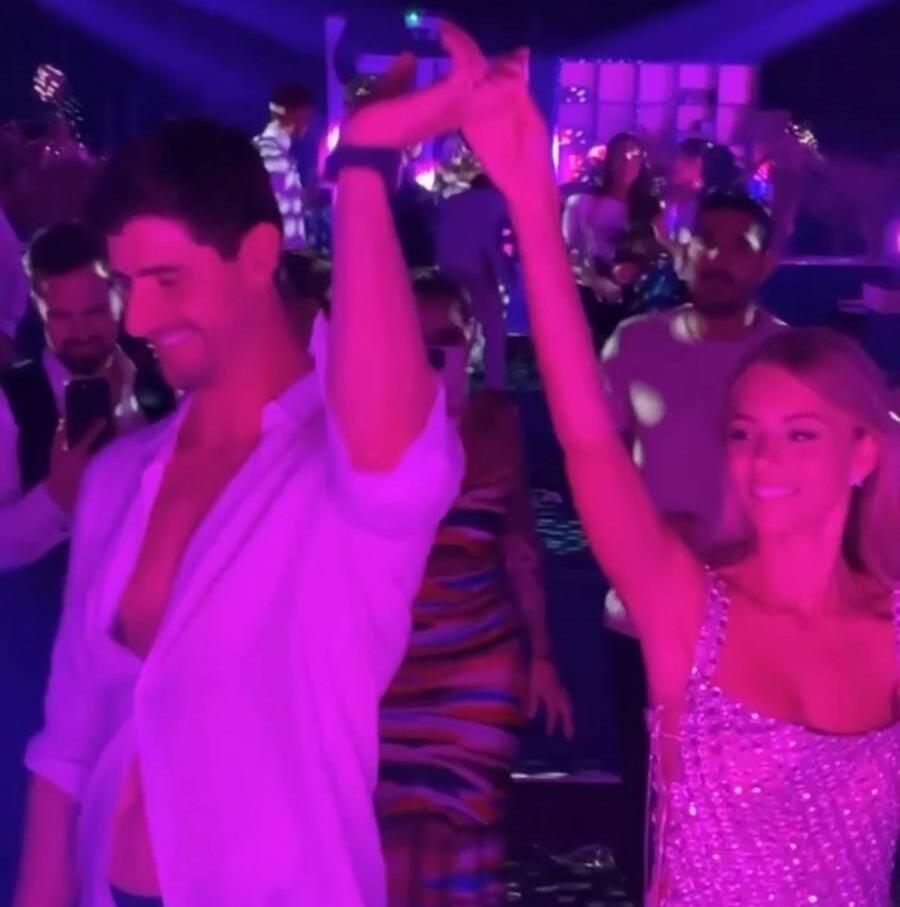 The couple met on Instagram a year and a half ago through mutual friends. He sent her a message, they started talking, and in April 2021, she came to Madrid for a photo shoot. A few weeks later, rumors about the new couple started circulating on Spanish media outlets, and a few days later, the two confirmed the gossip.
By the end of July, he had already offered her to
move in with him
, and since then, their high-profile relationship has been plastered all over sports sections and gossip columns worldwide.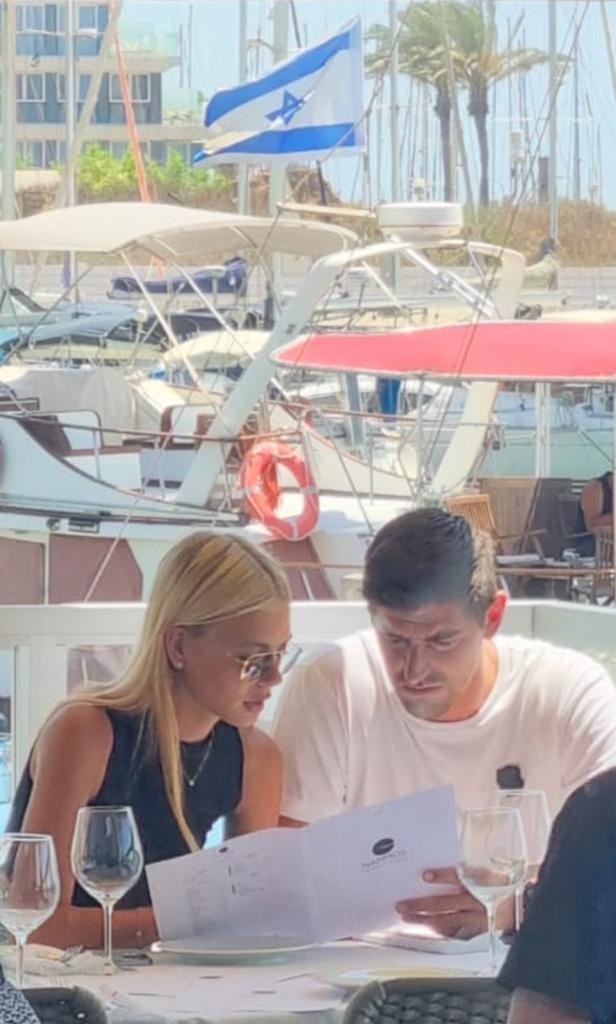 Last June, the two got engaged during a romantic vacation on a yacht in an especially
photogenic proposal
. A week and a half later, they visited Israel together and spent time with Gerzig's family.
From the beginning, it was clear that they weren't playing around, and both were looking for a serious relationship. The couple even got matching tattoos: on his hand, "Ani Ohev Otach" (I love you in Hebrew) is written in Gerzig's handwriting, while she has "Te Amo" written in his handwriting.