Spreading like wildfire, artificial intelligence (AI) has infiltrated almost every aspect of our lives, raising concerns not only in the computer industry but also among artists, writers, philosophers, legal professionals and, of course, politicians.
For months now, the most discussed topic online remains the fear that AI will soon supplant human workers. But few cases have truly manifested the dangers of this technology like those in Hollywood. Accordingly, strikes led by screenwriters and actors are currently shaking the film and television industry in the United States.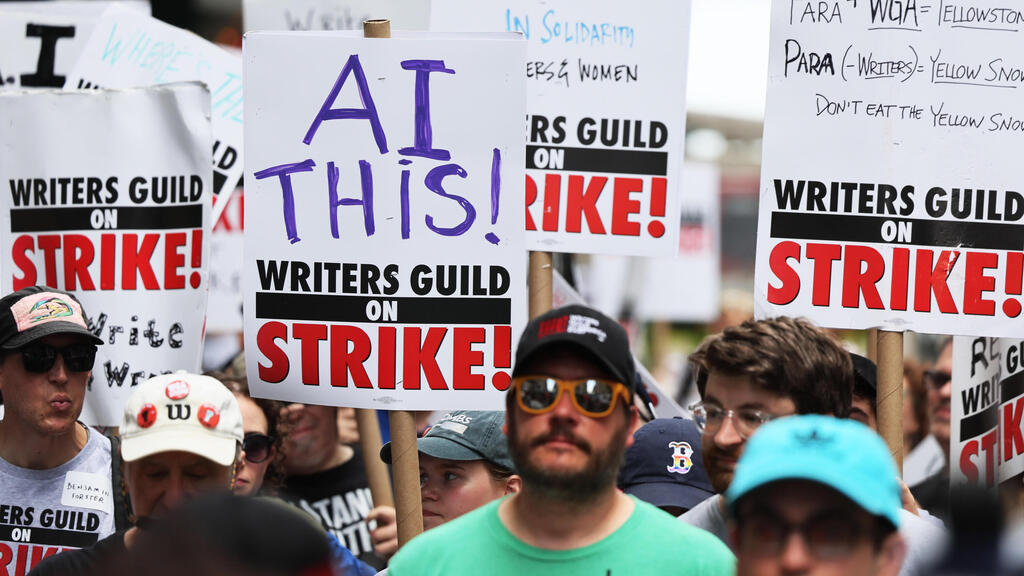 The technology for this has long been around for a while. It is called Deepfake, and examples of it have been circulating online for years. In May 2021, viral TikTok videos, initially attributed to actor Tom Cruise, turned out to be created by a technology and visual artist, Chris Ume. Back then, Ume warned that by 2025, these capabilities will just be another Snapchat filter.
Three years ago, researchers from Disney's research division announced that they succeeded in creating videos in which the characters' faces were replaced, even in high resolution, allowing them to be projected onto the big screen.
Gil Perry, CEO and co-founder of D-ID
, previously told Ynet: "We can take still images of an actor on the set once, with makeup and lighting, and during the other shooting days, a different person can be on set and act in his place. Even the actor himself, without the crew and makeup, can also act from his bed at home with a phone."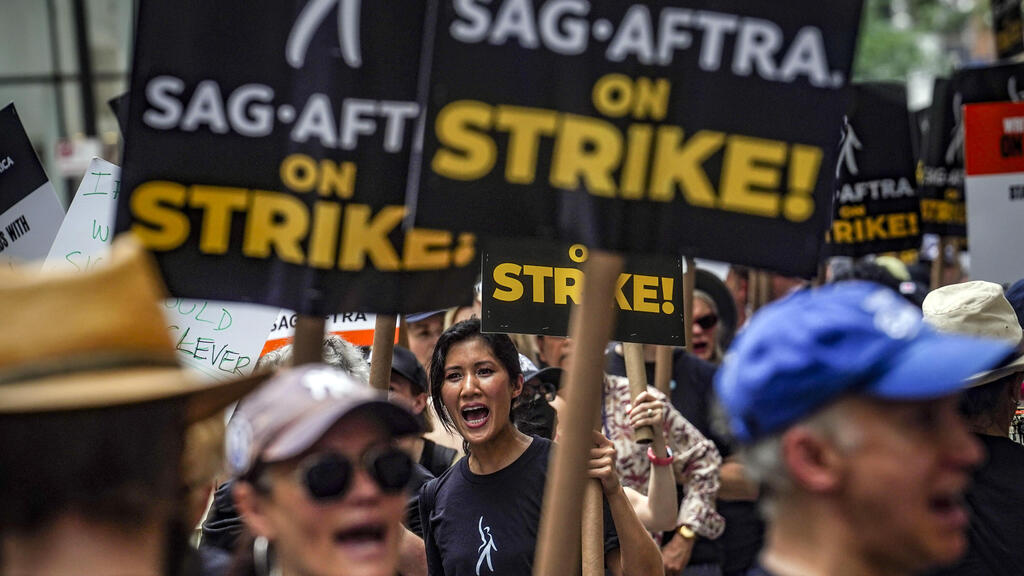 Last Thursday, Duncan Crabtree-Ireland, the chief operating officer and general counsel of SAG-AFTRA (Screen Actors Guild‐American Federation of Television and Radio Artists), revealed an offer from Hollywood studios that sounded as if it was taken straight from the first episode of the new season of Black Mirror.
He said that the studio proposed that actors' faces be digitally scanned in exchange for one day's wage, which would allow companies to own the digital files and use them indefinitely in any project they want, without consent and without payment. The studios are particularly interested in obtaining recurring usage rights for extras' faces. This way, with the help of artificial intelligence, they would have access to a cheap database of extras forever, without the need to hire new ones. The AMPTP, the entertainment industry's official collective bargaining representative, denied these claims.
According to Variety magazine, actors are demanding that studios be required to obtain explicit consent from each actor whose likeness will be used for AI training and to compensate the actors for it. The studios are willing to agree to this demand only partially, in cases where AI is used to modify or recreate a specific actor's character, but not for general AI training purposes.
Fran Drescher, the president of SAG-AFTRA, stated unequivocally, "If we don't stand tall right now, we are all going to be in trouble. We are all going to be in jeopardy of being replaced by machines."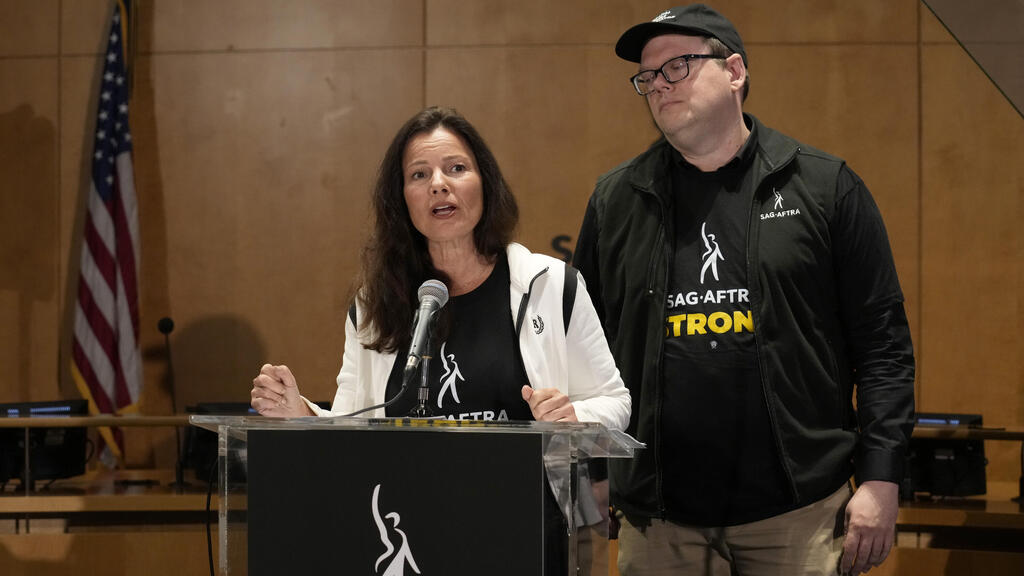 Already in June, when the Directors Guild of America faced negotiations for a new contract with the studios, Lilly Wachowski, best known for co-creating The Matrix trilogy with her sister, tweeted, "We need to change the language to imply that we won't use AI in any department, on any show we work on. I strongly believe the fight we [are] in right now in our industry is a microcosm of a much larger and critical crisis."
Wachowski was right, and shortly after, 11,500 members of the Writers Guild of America (WGA) began their strike. According to Vox, a symbol of liberal digital journalism in the United States, many film and TV series scripts produced in Hollywood are based on fairly fixed formulas, and AI can generate ideas, plotlines and even entire scripts. This way, the studios or television companies would be able to hire scriptwriting services that would only slightly improve the end result.
Still, many can't help but wonder - are these fears exaggerated? Not at all. In January of this year, the websites Futurism and The Verge caused a stir in the United States. According to their research, the technology news site CNET - one of the largest and most popular technology websites in the world - published dozens of articles over the course of several months that were generated by artificial intelligence.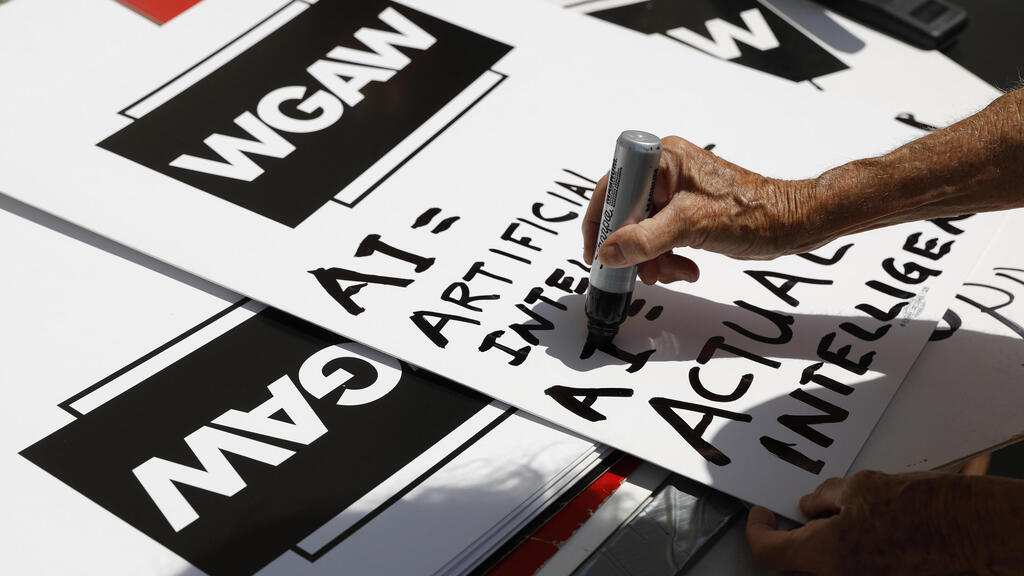 Since November 2022, more than 70 AI-created articles were published on the website, seemingly using technology similar to that used by ChatGPT. The Verge quoted a farewell letter sent by Rae Hodge, a former senior editor, to hundreds of colleagues at CNET, where she requested them to uphold journalistic integrity and editing standards. After the investigations were published, which also exposed flaws in the texts that were published, CNET stopped publishing articles written by artificial intelligence.
The CNET case didn't seem to startle Axel Springer, one of the major publishing houses in Europe, and the owner of the popular German tabloid newspaper Bild. According to an email sent to Bild employees a month ago, the magazine plans to replace a range of editing positions with AI as part of cost-cutting measures amounting to 100 million euros.
Axel Springer is not alone. The British tabloids Daily Mirror and Daily Express announced this year that they are testing out AI as well.
American screenwriters that protested this week emphasized that they do not oppose technology. Quite the contrary, according to them, artificial intelligence can assist in writing without jeopardizing anyone's salary. They claimed that writers can be trained to use large language models developed by companies like Google, Microsoft, Meta and others as tools, but if technology is used to replace them - to write scripts that only need minimal human corrections for lower pay - that's a problem.
Subject to regulation or anarchy?
It is not clear if the Hollywood strikes signal a turning point regarding AI. Recent events suggest that artificial intelligence entails more than just asking ChatGPT to write a poem or having
DALL-E2
draw a yellow angel riding a motorcycle in the desert.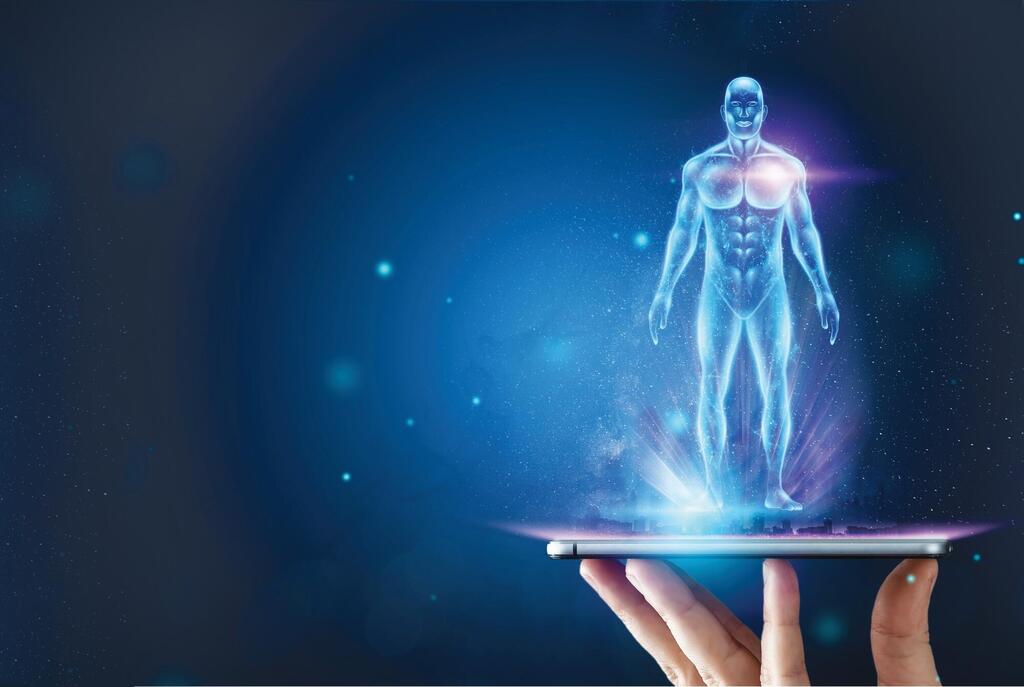 This week, the Federal Trade Commission in the United States (FTC) launched an investigation against the developer of ChatGPT, OpenAI, and is "closely examining" its data collection methods. In the European Union, a draft law requiring transparency from generative AI tools like ChatGPT was approved.
According to The New York Times, the hype around artificial intelligence is increasingly worrying creators on the internet. After the initial enthusiasm, it becomes clear that no one really wants artificial intelligence companies to freely use their works as raw material for training AI - not writers, not comic artists, not social media companies, not media outlets.
The struggle is being expressed in different ways: writers and artists encrypt their files to protect their work, or they boycott websites that publish content generated by artificial intelligence, while companies like Reddit start asking for payment to access materials generated on their platform. At least ten lawsuits have been filed this year against artificial intelligence companies, accusing them of training their systems using artists' works without authorization.
Nonetheless, all parties involved in the matter agree that artificial intelligence is here to stay and is already revolutionizing all aspects of our lives. However, the debate over its use and the establishment of its boundaries is just beginning: the Hollywood strikes by actors and screenwriters are only a prelude.