The war with Gaza
has been raging for three weeks now. The extent of the massacre carried out by Hamas is still unfathomable and will remain so for years to come. More Jews were murdered on the first day of the Swords of Iron War than on any day since the Holocaust. The exact numbers in each community are still unclear.
As the war is ongoing, this is the information – partial in places - from each community, along with testimonies about the murderous attacks.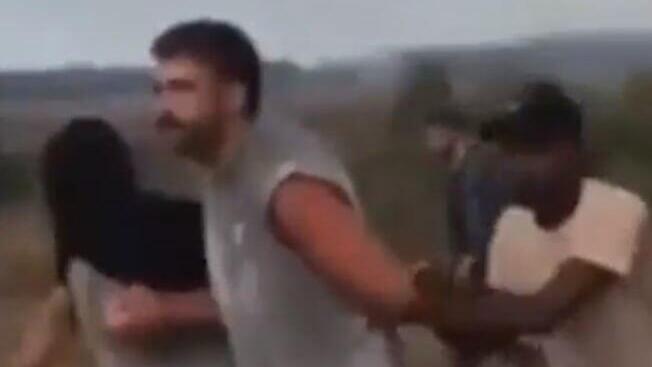 The Nova music festival near Kibbutz Re'im
kicked off on Thursday and was due to finish on Saturday afternoon. Terrorists infiltrated the fence at 6:30am on Saturday, October 7, and advanced into the area, murdering hundreds of partygoers.
"I got to the Re'im festival parking lot at 8 a.m. I just can't describe what I saw," recalls commander of the 98th Division, Brig. Gen. Dan Goldfuss. "The scene was surreal. It was crazy. It wasn't a festival. It was a massacre. We didn't deal with bodies – just with fighting and with the reports coming in. I was getting calls directly to my phone 'Come and save us.' I only had four to six people in my team'."
"A young guy with curly hair drove us in his jeep. He was shot and the jeep overturned. My friend and I played dead. That's how we saved ourselves. It was a terrorist massacre at point-blank range."
Kibbutz Be'eri:

over 120 murdered
Just over 1,000 lived in the largest kibbutz in the Eshkol Regional Council
prior to the October 7 attack
. Hamas terrorists went house to house slaughtering its residents. Over one-tenth of the community was decimated within hours. At least 103 terrorists were killed in the Battle of Be'eri.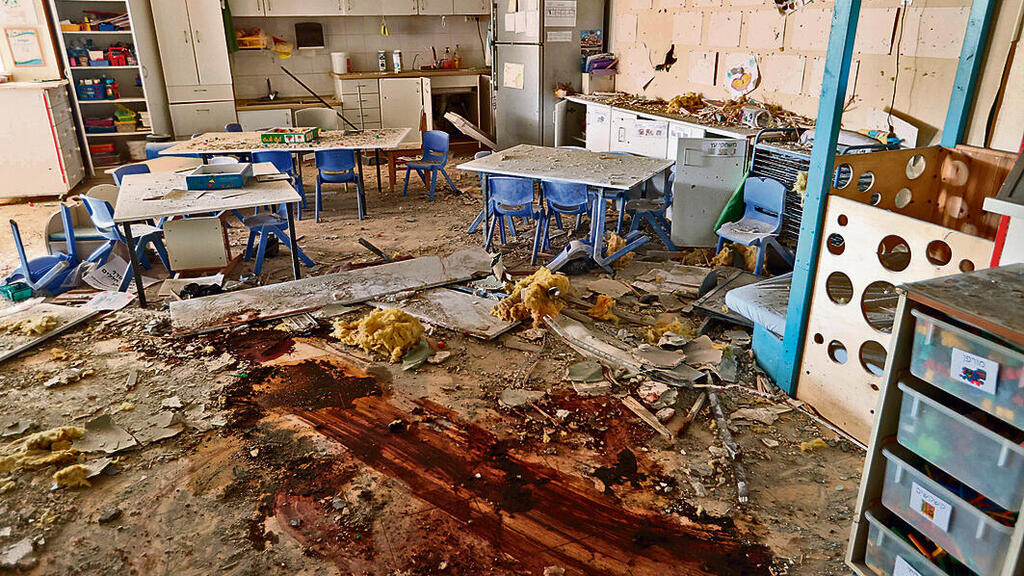 "In the family WhatsApp group, I wrote that I could hear them trying to get into my house, and then a minute later I could hear them inside," Adi Efrat from Be'eri recalls. "I could hear them laughing and I was just trying to think what I should do if they get into the safe room. A second later, I was surrounded by terrorists." She continues "They grabbed me by my arms and told me to come with them, that they'll kill me if I didn't do as they say."
Terrorists also infiltrated Ofakim
, the town located over 12 miles from the Gaza Strip. "We heard gunshots when my two daughters were at synagogue with their father," Tali Haddad tells us. "The shooting intensified and I said to my son, Itamar, 'You now have the job of your life. This is what you've trained for. Run, darling, run.' I went back home. Itamar was gone. I later learned that he'd gotten into a car with two civilians who had guns – and they were the first into the block where we heard the shooting coming from. My daughter and I saw the terrorist fire rounds in 360° circles. I now know that my son took part in the gun battle."
Rachel from Ofakim
offered the terrorists cookies and coffee, playing for time, waiting for the Yamam counter-terror unit forces to break into the house to kill them. "Three Rottweilers with Kalashnikovs and grenades came in, shouting "Allahu Akbar, I'm a shahid (martyr)," and they told us to go upstairs. I talked to them, asking them 'Would you like some tea or coffee?' In the afternoon, I said to them 'Would you like to have lunch?' It was to distract them. I was afraid that if they were feeling hungry, that was the end of me and my husband."
Kfar Aza:

At least 100 murdered, missing and abducted
Six of Maj.-Gen. (Res.) Doron Almog's family – Chen Almog Goldstien and her husband, Nadav, along with their four children, Yam, Gam, Tal and Gal were murdered, exactly 20 years after six of Tibon's relatives were murdered in the terrorist attack at Maxim's Restaurant in Haifa.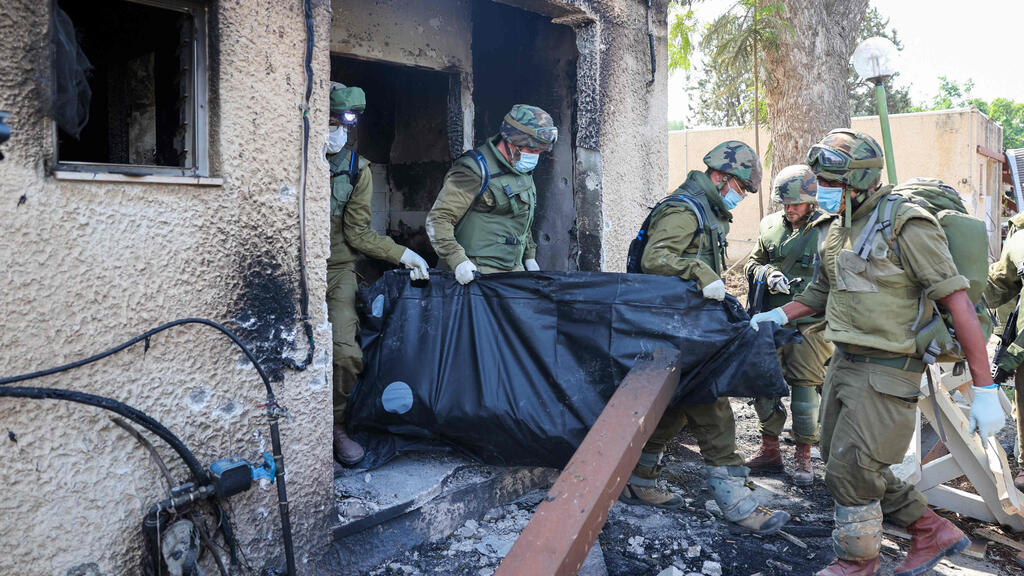 Three days into the war,
the IDF allowed foreign news agencies to tour the post-inferno Kfar Aza
. "How an Israeli kibbutz 'paradise' turned into hell in Hamas attack" read the Reuters news agency headline. "A baby's crushed crib lying outside a burnt-out home. Corpses strewn on streets. Body bags lined up on an outdoor basketball court. The stench of death is everywhere.
Nir Oz:

Over 100 murdered, missing and abducted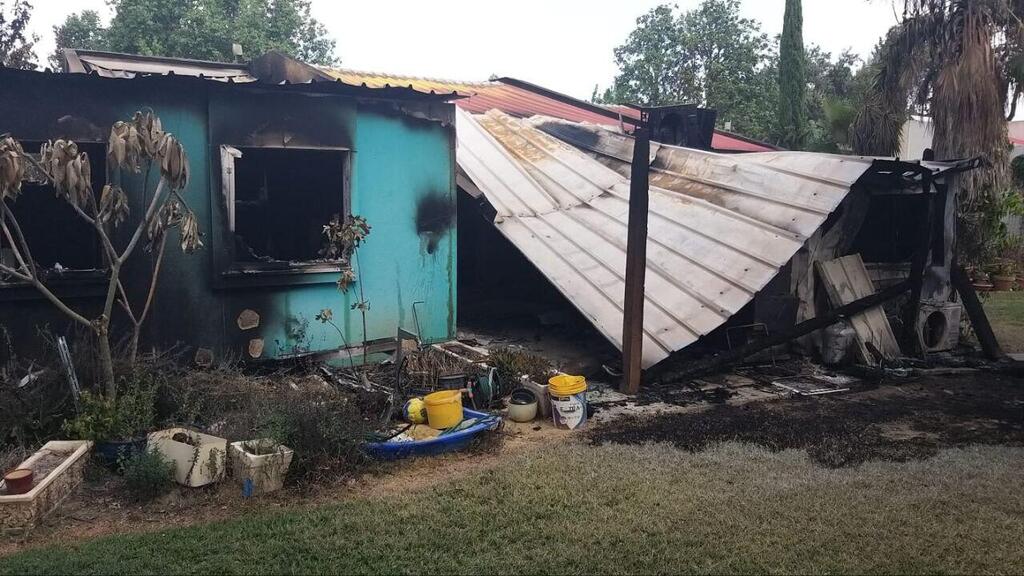 Unlike dozens of other residents,
Naamit Dekel-Chen, 63, survived the massacre
, was abducted into the Gaza Strip and returned to Israeli territory. She recalls that an IDF helicopter managed to destroy the Hamas van into which she had been abducted. "The terrorists took me through the fields into Gaza. I was drenched in blood. I played dead."
Nahal Oz:

Over 100 murdered, over 20 missing
Maj.-Gen. (retired) Noam Tibon heard from his son, Amir, that terrorists had surrounded his home in Nahal Oz. He instructed his son to lock himself in the safe room and told him that he was on his way, with his wife and daughter, to get them out. "Our girls are world-class heroes," Amir says of Tibon's granddaughters, three-and-half-year-old Galia and one-and-half-year-old Carmel. They lay quietly in the safe room in the dark with no electricity for 10 hours. The soldiers who finally arrived are heroes. They saved us. Five terrorists were waiting for them. But the greatest hero of all is my father who came especially all the way from Tel Aviv, commanded the force and helped kill the bad guys."
But other stories from Nahal Oz, adjacent to Kfar Aza, ended horrifically. Ishay Miran-Lavi recalls the moments of hell on that Black Saturday
when her husband, Omri, was abducted
right in front of her and her daughters. "We started getting WhatsApp messages that there were terrorists in people's homes and people asking for help. At first, we just thought people were being hysterical, but then we started hearing the shooting close to us and we realized it was serious. At around 10:30am, it suddenly went quiet and we thought they'd left, but then we heard the bathroom window smash and they came in."
Sderot:

Dozens murdered - civilians and police officers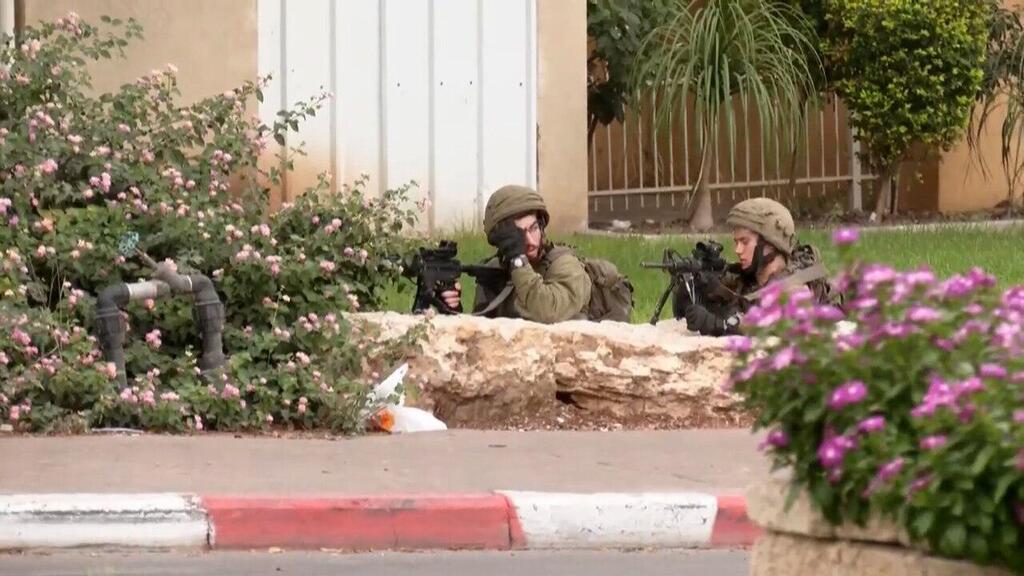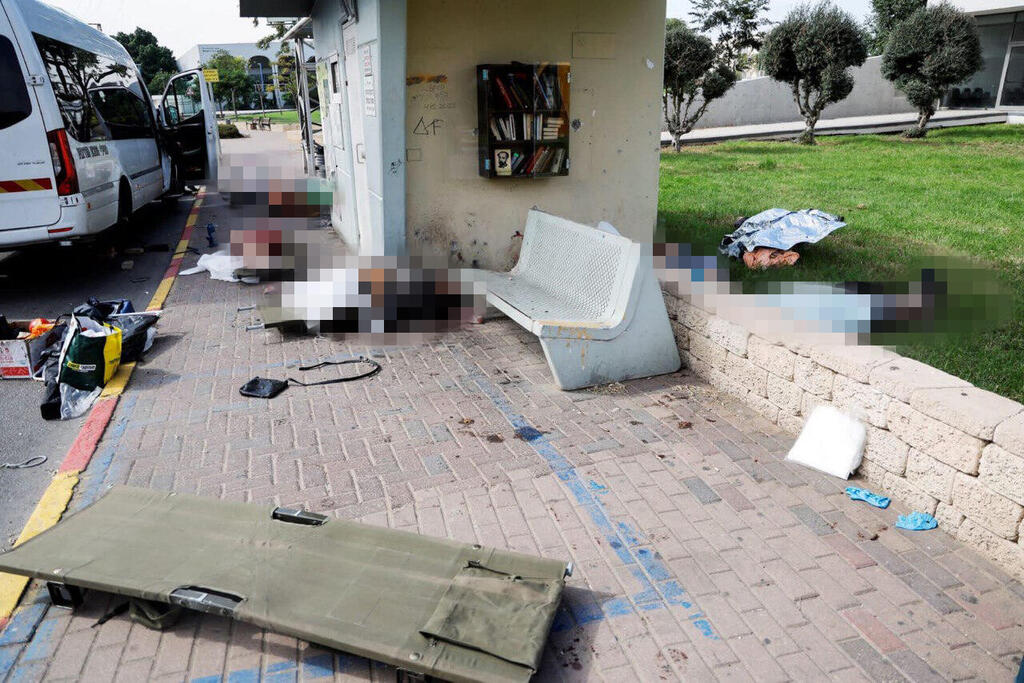 His son Alon recalls: "He was going for a day out to the Dead Sea. It was an organized group of people, all over the age of 60. The minibus in Sderot had a flat tire. Then the siren started sounding. The safe room was closed. They stayed outside. At that time, two groups of terrorists in vans showed up and executed all of them. They slaughtered everyone. No one stood a chance."
Netiv Haasara:

At least 20 murdered
At least 20 people were on the moshav adjacent to the Erez crossing and very close to Beit Lahiya in the northern section of the Gaza Strip in the slaughter carried out by Hamas. One survivor,
Sabine Ta'asa, recalls the moments of horror
when her husband and son were murdered. "I heard the terrorists destroying my house. One said to me 'Open the door, you dog." I suddenly heard my sons calling me from outside. I quickly brought them inside the house. They told me that their father was murdered before of their eyes."
Holit:

At least 13 murdered
Terrorists also infiltrated the kibbutz in the southern part of the Gaza envelope, very close to Rafiah and the Egyptian border. They fired toward the Mattias family home, killing the parents, Shlomi and Shachar. "The terrorists opened the door," their son, Rotem tells us. "They threw in a grenade or something and it exploded. The last thing my father said was that he'd lost his hand and then my mother died on top of me."
Kissufim:

At least 16 murdered
Seventy terrorists from several points infiltrated the kibbutz opposite the middle section of the Gaza Strip, 1.2 miles from the border. The kibbutz military security coordinator, Sa'ar Margolis, was killed along with at least three members of the alert squad.
"When the terrorists were outside, they were shouting 'IDF, IDF,' to make us think we were safe so that we'd go outside, but most of the residents realized that something bad was happening," Shmulik Harel tells us. The terrorists
executed his 90-year-old grandmother
, Gina Smiatitz, dragging her into the safe room and shooting her in the head in the living room.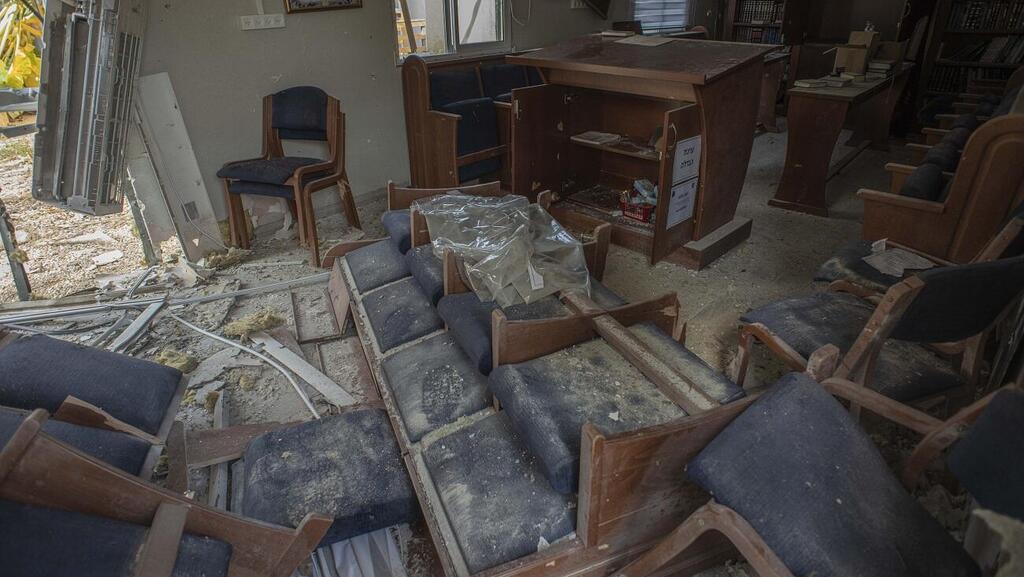 Kibbutz Re'im:

several murdered and abducted
The kibbutz alert squad, numbering just six people, conducted gun battles with over 100 terrorists. Reut Karp says the father of her children, Dvir, along with his girlfriend, Stav, were murdered in front of their children, and posted a chilling testimony. "At 8:30, terrorists got into Dvir's house. He pulled an axe on them. With his own body, he tried to protect my children who were with him in the safe room, and he was murdered before their eyes. His girlfriend, Stav, also tried protecting them, but she was also murdered. I was on the phone with Daria for three hours straight. I was calming her down, breathing with her, listening to her breathing heavily, in a state of panic. Then their guardian angel, Golan Septon, arrived risking his own life for the safety of my children and looking after them for nine hours."
A group of terrorists infiltrated the moshav via the main gate, murdering at least four people.
The terrorists were killed by the Yamam counter-terror unit. Lt. Col. (Res.) Nir Hajbi was overseas on vacation when he received the message from his son on the moshav "Yonatan is wounded. A bullet to the chest. There's no one here to help." Despite the loss and pain for his murdered son, the father enlisted for reserve duty and is now heading the battalion defending the Ashkelon coastal sector. "I'm hurting and I'm crying and I'm bleeding inside, but I'm also concerned for my country. I know my son would be proud of me. This is the father he knows."
Nir Yitzhak: 3 killed in battles, many missing
The military security coordinator, Yaron Shachar, 51, and kibbutz member Ofek Arazi, 28, who went out to fight with the alert squad were killed. Four members of the alert squad are missing and several more, whose fate is unknown, were abducted from the kibbutz. One resident recalls: "My husband's best friend was killed, my son's 12-year-old good friend was abducted and his father was killed. How can you explain a thing like that? Five members of one family were abducted. Three people from the kibbutz have been killed. It could have been much worse."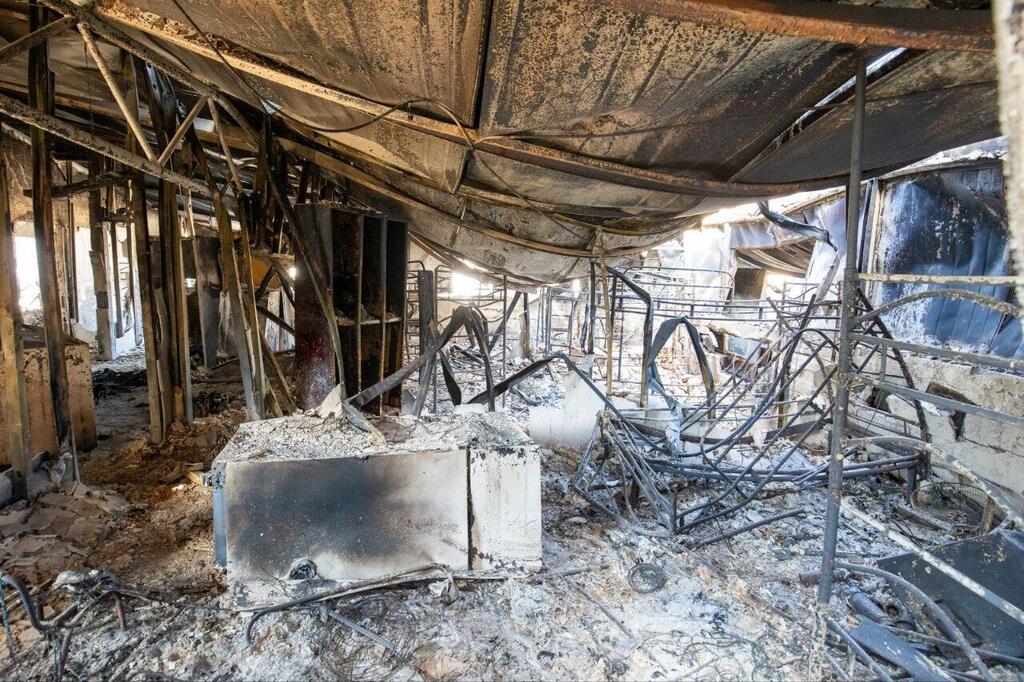 Alumim: Over 20 foreign workers murdered
A team of terrorists infiltrated the kibbutz and killed close to 20 Thai and Nepalese workers. The alert squad and volunteers fought the terrorists for six hours. The commander of the prison service's Metzada unit that rushed to the site recalls the battle. "We spotted the Hamas van at the back entrance to Alumim, with large quantities of RPGs, explosives and ammunition and we realized that these were strong teams rather than a lone terrorist with a Kalashnikov. On our way to the gate, we were met with heavy gunfire and my fighters managed to kill several terrorists. Our platoon commander was shot in the arm and carried on fighting for an hour. We saw a number of bodies and we killed a lot of terrorists, but the degree and scope of cruelty we met in the field was something quite new."
Nirim: At least 5 murdered
Terrorists killed five residents inside their home - and there are at least five missing - before the alert squad and the military security coordinator struck them and chased away the rest. Nava Ankar from Nirim, less than a mile from the border fence, says that several hours after the surprise attack, as she and her husband were still in the safe room, "My son heard voices inside the house and just went out and shot the terrorist, as his daughters were in the safe room. I went into the bathroom, holding tight to my husband's back, carefully holding a pistol."
Ein Hashlosha: At least 4 murdered
The 15-strong alert squad did battle with the terrorists for six hours before the IDF arrived. The military security coordinator was killed. Among those murdered is Marcelle Talia, who had come to Ein Hashlosha to visit her daughter, Liora Ben Zur, who had given birth to a daughter two days before the massacre. "I called my brothers. They showed up at the kibbutz on their own with guns and saved my family," she recalls.
Terrorists got to the outskirts of the kibbutz. Under the command of military security coordinator, Inbal Lieberman, the alert squad had prepared and was ready. They opened fire, killing at least two terrorists, and preventing them from entering the kibbutz. Golani soldiers took part in daring battles, during which a Hamas terrorist threw a grenade into a Golani armored personnel carrier. The late Cpl. Matan Abergel jumped on it. One of his friends eulogized him, saying: "You saved all of us. We'll remember you forever."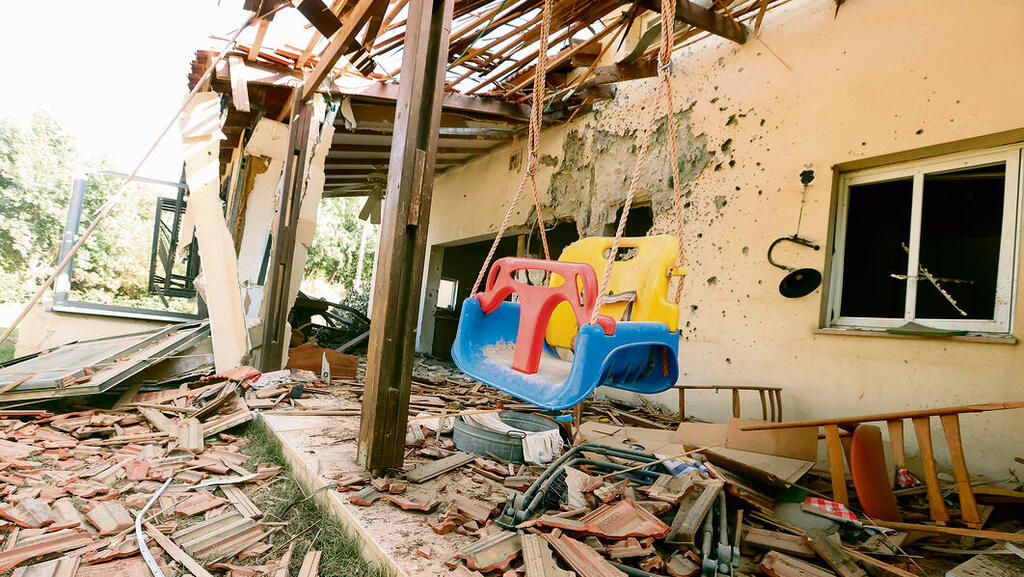 Other communities that suffered losses:
Erez
: Members of the alert squad spotted the terrorists advancing, spread themselves out over the kibbutz and battled them for several hours. Amir Na'im, 27, was killed.
Magen
: Terrorists made it to the kibbutz fence and blew it up, but the alert squad prevented them from entering the kibbutz. One member, Avi Fleisher, was killed.
Sufa
: Three killed, including alert squad member Ido Hubara. At least 12 terrorists infiltrated the kibbutz. The alert squad fought them for hours before the arrival of IDF forces.
Kerem Shalom
: The 20-stong alert squad killed 20 terrorists who infiltrated the community. Two members of the squad were killed: Amitai Vitsan and Yedida Raziel.
Shlomit
: The alert squad rushed to Moshav Pri Gan where, in the house adjacent to the back gate, they fought terrorists for an hour. The fighting prevented a massacre on the moshav. Two Shlomit residents, Aviad Cohen and Reuven Shishportish, were killed and four were lightly and moderately wounded.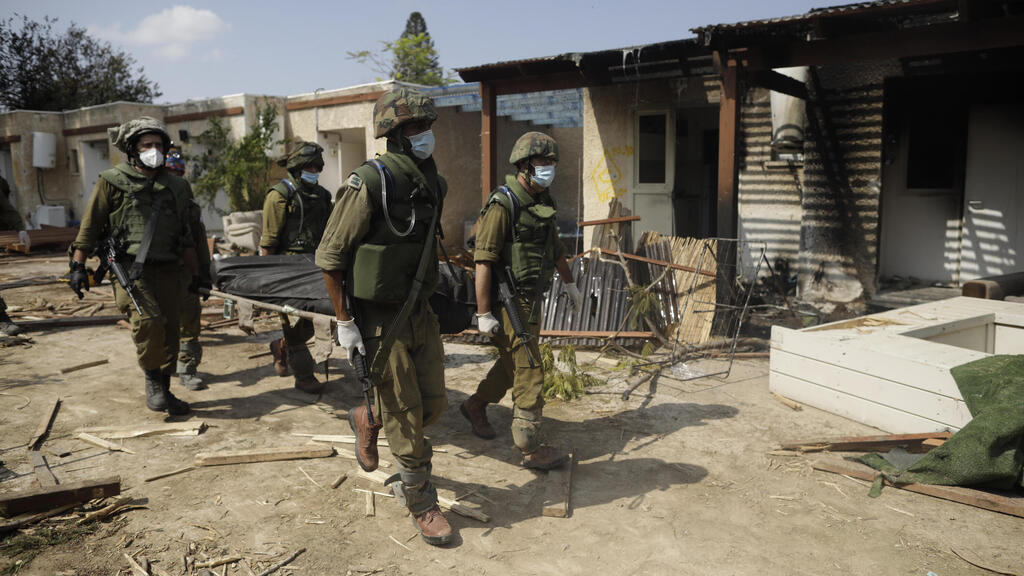 Mivtachim
: The military security coordinator, Dan Assouline, left his house with the alert squad to defend the community. He battled terrorists and fell along with his friend, Tal Maman. Sagiv Be'eri, who fought alongside them, tells us: "Eight terrorists, armed from head to toe, were shooting at us, together with snipers on the rooftops. Dan and Tal fought like heroes. Special forces only showed up at the moshav at 2 p.m."
Kibbutzim and moshavim that repelled the terrorists and suffered no casualties:
Mefalsim:
Around 30 terrorists tried to raid the kibbutz via its three gates. The alert squad and several IDF officers living on the kibbutz killed three terrorists.
Zikim:
A group of terrorists reached the outskirts of the kibbutz and launched an RPG, attempting to enter the kibbutz. The alert squad opened fire and managed to disrupt their plan. They threw grenades and explosives into the kibbutz, but were repelled. Two alert squad members were injured.
Yad Mordechai:
The alert squad went out to a terrorist group at the junction at the kibbutz entrance and opened fire. The terrorists fled to Sderot. The kibbutz was saved, with no injuries.
Ein HaBesor:
The moshav's alert squad coordinated the battle over WhatsApp. "The terrorists fled after the first blow we gave them."
Gevim:
Terrorists got as far as the fence of the kibbutz adjacent to Sderot. The military security coordinator and a member of the alert squad repelled them in a gun battle. They were injured and evacuated after several, long hours.
First published: 06:41, 10.29.23